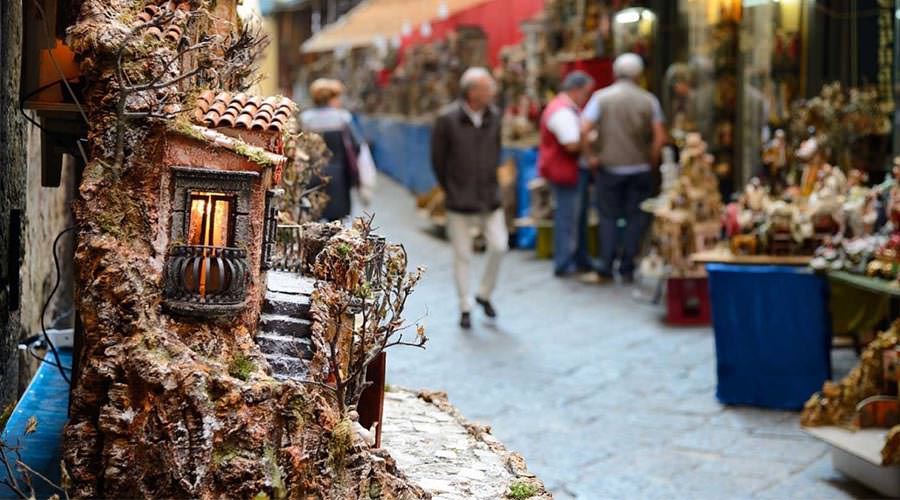 The appointment with the Christmas Fair is back in San Gregorio Armeno and the Decumani 2019, the oldest and most famous in the world.
Punctual as every year he returns to the city of Naples the expected appointment with the Christmas Fair in San Gregorio Armeno and the Decumani 2019, of which the opening day is scheduled Saturday November 9 at 18: 30 in Piazza San Gaetano.
Currently it has come to the 148esima edition of this beautiful party, which looks like the Oldest Christmas fair e visited in Italy and in the world.
To inaugurate this important and expected appointment will be the Naples Body Association together with City authorities, With the blessing of the parish priest of the Basilica of San Lorenzo Maggiore.
This year the Fair will be dedicated to Luciano De Crescenzo, great Neapolitan artist recently passed away, who over his life as well as having been a philosopher, writer, director, actor and more, he never hid his deep passion for the Neapolitan crib.
His love is also witnessed by the publication of the book "Jesus was born in Naples, my story of the crib".
Guests of the event will be Paola De Crescenzo, daughter of the famous artist, who will represent the father at the time of the inauguration, and the singer-songwriter and actor Peppino dei Bernardo.
Information on the Christmas Fair in San Gregorio Armeno and the Decumani
Where: Piazza San Gaetano, Naples
When: From Saturday 9 November 2019 to January 2020
Hours: 18 Hours: 30
Price: Free admission