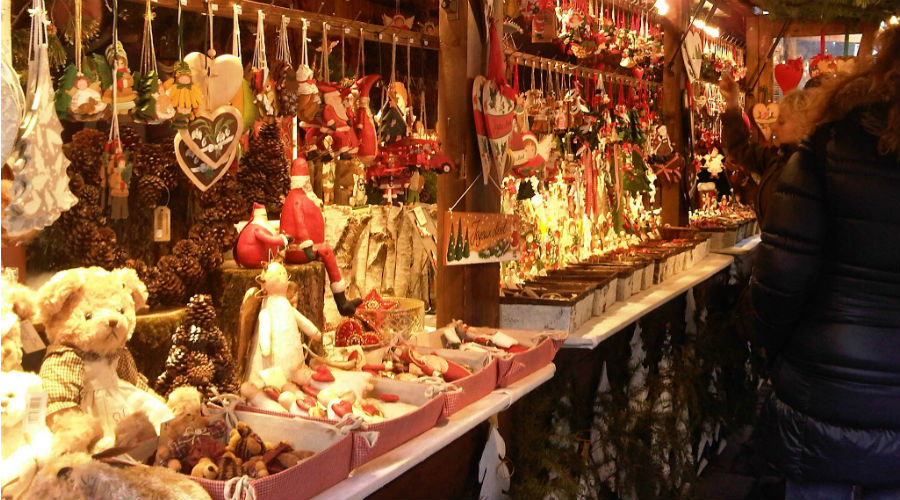 The 2019 Christmas Market in Pietrarsa delights everyone with the Santa Claus Village, many activities and evening shows!
The National Railway Museum of Pietrarsa will host from 30 November at 6 January a great Christmas market which will be set up in its grand and suggestive location. During the market period visitors will be able to access the Museum to discover the history of Italian railways, admire the magnificent beauty of the ancient trains kept in Pietrarsa.
The Pietrarsa Christmas Market will be so great that it will give the impression of entering a real market City of Christmas. For its part, the Museum extends into 7 pavilions covering a total of about 36 square kilometers: a huge treasure chest of charm that will conquer not only Christmas lovers, but also and above all those who want to take a dip in the past of railway technology.
Santa Claus Village and activities
Among the many activities designed this year for adults and children there are The King's Wig, Walking with the Stationmaster, Magic Shows, Soap Bubbles, Folk Dances and Dances e Dancing Butterflies.
The will also be set up Santa's Village con theSanta Claus Post Office, the Polar Express, that is the flying train of Santa Claus, the Train of the Tales with Animated readings and Christmas fairy tales, the Arctic Train driving school that will give you the diploma. Furthermore, the special meeting with Santa Claus and the Treasure Hunt cannot be missedOn the trail of the Grinch". In fact, the Grinch has stolen all the presents and the children will have to find them in a fun itinerant hunt in the structure.
Finally, the show is scheduled "The Elf who challenged Christmas", Only on the weekend. A very lazy elf has the big dream of becoming Elf Chief and will have to work hard to show Santa that he is capable.
Evening program
The program also includes various evening shows (starting at 21.00):
5 December
Simone Schettino
12 December
Paolo Caiazzo
19 December
Peppe Laureato & Rosaria Miele
26 December
Peppe Iodice
!
Ciro Giustiniani
Information on 2019 Christmas Market in Pietrarsa
Where: National Railway Museum, Pietrarsa
When: from 30 November 2019 to 6 January 2020
Prezzi:
from Monday to Friday:

adults 5 euro
children up to 12 years 3,50 euro

Saturday, Sunday and special events

adults 8 euro
children up to 12 years 5 euro

children from 0 to 3 years and disabled
Timetables:
Monday closed (with extraordinary opening 23 and 30 December, 6 January)
Tuesday, Wednesday, Thursday and Sundays (including special openings on Mondays) from 10: 00 to 22: 00 (with 23 ale visitor exit: 00)
Friday and Saturday from 10: 00 to 24: 00 (with 01 visitor exit: 00)
Evening comedy shows at 21.00
[Votes:

13

Media:

4.4

/ 5]