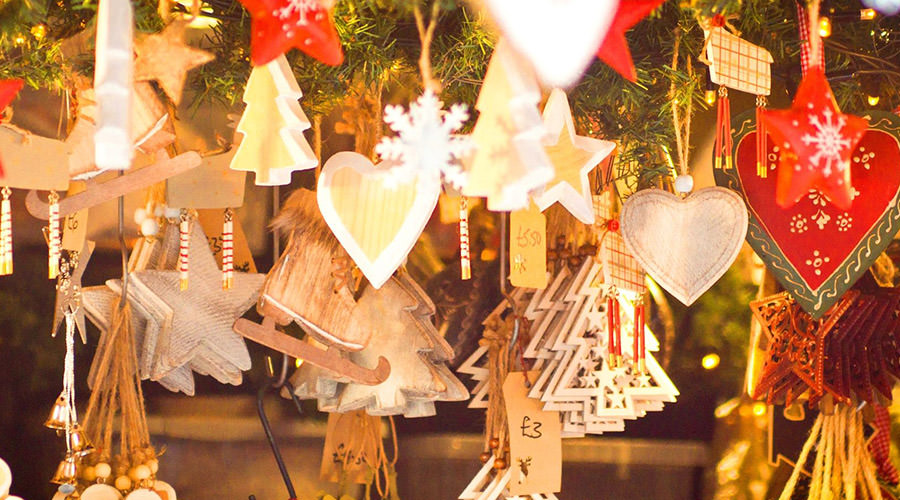 New appointment with the Christmas Markets at the Medieval Castle of Lettere: for the fifth edition shows entertainment and good food!
Since 9 November at 26 December 2019 the suggestive park Archaeological Site of the Medieval Castle of Lettere will host the fifth edition of Christmas markets, the pretty wooden houses will be open every weekend, Saturday and Sunday.
Young and old can have fun and be carried away by the magical atmosphere of Christmas, walking among the kiosks that will be set up where local artisans will propose nativity scenes and shepherds, decorated balls, wood inlays, tin puppets, artistic ceramics and many other "creations" made mostly by hand and respecting the tradition of the territory.
Each space of the Castle will be animated by fairy-tale characters and artists who will perform in colors and magic in funny shows for the little ones. There will also be local products such as typical roast chestnuts, The traditional hanged provolone, the new wine of Lettere and many other specialties of the territory and typically Christmas. They will also be freshly prepared traditional staples, waffles, crêpes and hot chocolate.
Inside the Grain Tower it will then be possible to visit the Medieval Museum and also the fantastic Village in which there will be magic little house of Santa Claus with his elf helpers who will surely make the little ones happy.
Information on Christmas Markets
When: from 9 November to 26 December 2019, Saturday and Sunday
Where: Castello di Lettere (NA)
Schedule: Saturday from 18: 00 to 23: 30, Sunday from 16: 00 to 23: 00
Price:
Entrance to the Castle: 3 euro

Children from 0 to 10 years (up to 1.30 in height): free

Disabled: free