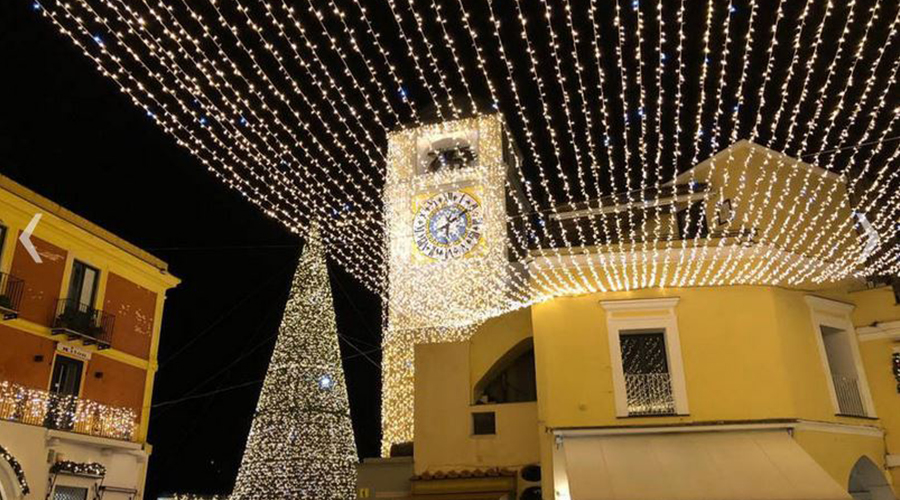 2019 Christmas lights come to the famous Piazzetta of Capri with lots of "snow"!
The Isle of Capri does not escape the magic of Christmas and its streets, as well as its famous little square, will be illuminated by Christmas lights.
From the 23 November 2019, a beautiful evocative effect will illuminate Piazza Umberto I, also thanks to the twinning with the Val di Sole del Trentino.
Piazzetta di Capri: ecological tree and "snow"
Thanks to the aforementioned twinning, which has lasted for twenty years, the Piazzetta di Capri will be covered with snow thanks to snow cannons. Furthermore, there is a large ecological tree and the large bell tower was also covered with lights.
Gastronomic twinning
The twinning with the Val di Sole is also on a gastronomic level. In fact, the lighting of the lights was celebrated with traditional Trentino dishes and those typical of the island of Capri.
Information on Christmas lights in Capri
When: from 23 November 2019 to January 2020
Where: Piazzetta Umberto I of Capri