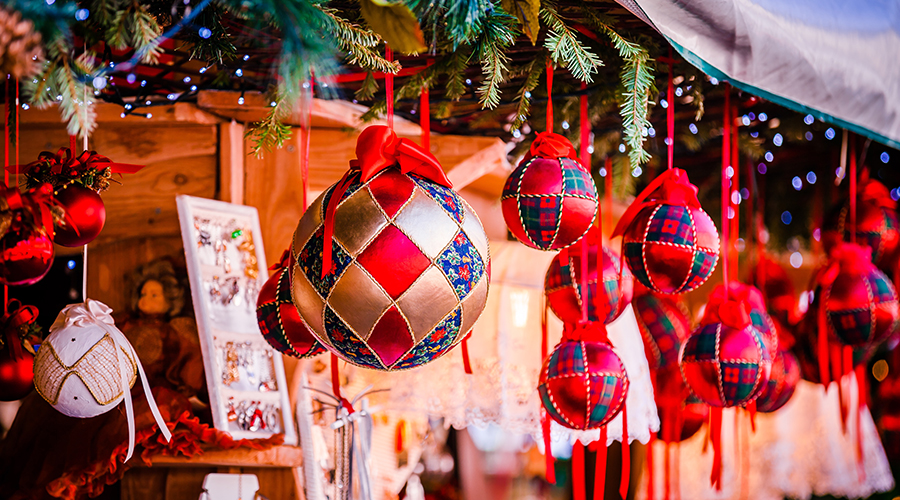 A magical rendezvous with Barra 2019 Christmas: numerous events including living nativity scenes and the enchanting Christmas Village!
From Saturday 7 December 2019, the neighborhood of the eastern suburbs of Naples, that is Bar, is preparing to welcome all guests on the occasion of Christmas holidays.
The scheduled events will start today with the lighting of the beautiful Christmas tree set up for the occasion and will continue with Christmas fairs, living cribs and beautiful Christmas lights.
The event was organized thanks to the Nives Onlus Association, to the Associazione Passione Infinita, from the Association Core 'Nfesta, from the Ente Ville Vesuviane, from Piccolo Nuovo Teatro, from the Santissima Maria delle Grazie Church, from the Ave Gratia Plena Church and from the Sicomoro Group.
The program of events
Saturday 7 December
from 18.00 the lighting of the Christmas tree in the Municipal Palace of Barra
Sunday December 8
from the 18.00 hours illumination of the Corso IV Novembre
Saturday 14 December
from 10.00 to 24.00 Christmas fair in Piazza Bisignano
Sunday December 15
from 10.00 to 14.00 Christmas village in Via Suor Maria della Passione
From Thursday 26 December to Sunday 29 December
from 17.00 hours to 24.00 hours in Piazza Bisignano the Living Nativity
Monday 30 December
from 14.00 to 24.00 from Villa Letizia passing through Corso Sirena and arriving at Villa Roomer, the Zoè event is the beginning of life
Tuesday 31 December
the Te Deum event with time to be established
Friday January 3 2020
from 18.00 to 23.00 and Saturday 4 January 2020 at the same time, at Strada Comunale Oliva n ° 5, the Living Crib XIV Edition
Friday January 3 2020
from the 20.30 at the Shrine Ave Gratia Plena the Christmas Love event
Sunday January 5 2020
from 09.00 to 13, at Piazza Parrocchia, La Casa della Befana
6 Monday January 2020
from 09.30, at Corso Sirena 272, The Arrival of the Magi
Information about Christmas at 2019 Bar
When: from 7 December 2019
Where: Barra, Naples
Timetable: from 09: 00
Price: free admission