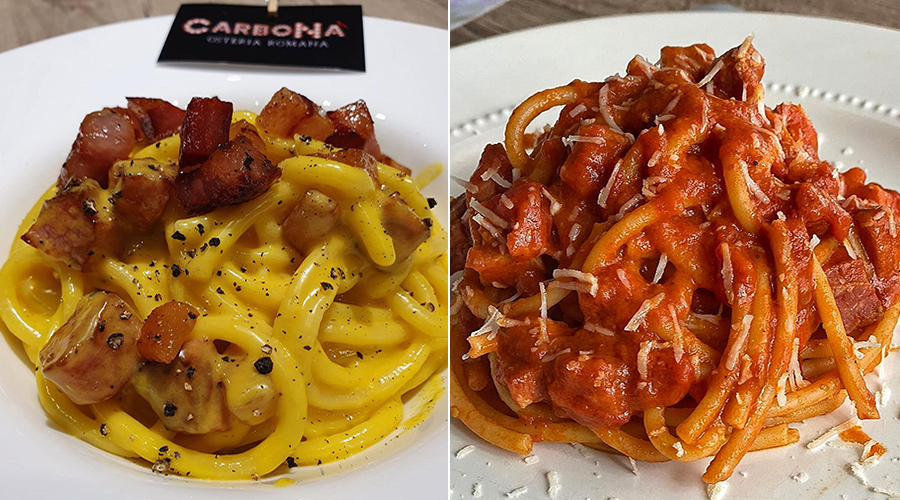 The first Osteria dedicated to Roman cuisine and, above all, carbonara opens in Campania: Carbona 'arrives!
For all lovers of pasta alla bacon and egg (and not only), finally also in Campania, in villaricca in the province of Naples, the first tavern dedicated to this typical dish ea all Roman cuisine. The place is called Carbona ' and, in the name, it recalls both the name of the dish and, in the final letters, the name of our city.
An original combination that wants us to understand that this tavern not only refers to the tradition of the capital, but will also adapt very well to all those who love carbonara and who can finally taste it in its original recipe.
Mark the opening date because you can't miss: August 12th, 2020.
Not only carbonara, but all the Roman tradition
Carbona 'is located in Villaricca and was founded by Bruno Sculli and actually offers a menu of dishes all inspired by the Roman tradition. Not only carbonara, therefore, but also ravioli with ricotta and pecorino, tortelloni with braised meat, cheese and pepper, the giudìa artichokes, the timeless Roman tripe, tomato and bacon obviously and the gricia (a white amatriciana or a sort of variant of cacio e pepe).
Obviously also the pillow will have a special place in the Carbona 'kitchen, above all to make an excellent carbonara pasta dish perfect.
About Carbona '
When: opening on August 12, 2020
Where: Corso Europa, 460 - Villaricca 80010 (NA)
Hours: from the 19.30 24.00
Photo source: Carbona Facebook page '