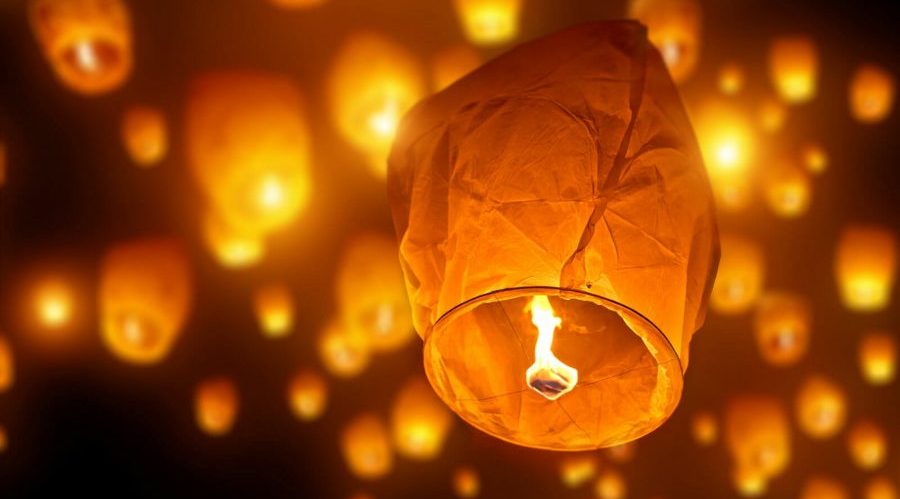 Rites, magic, legends and wishes with the Lantern Festival on Lake Averno!
On Lago d'Averno returns the Lantern Festival on June 27th and 28th and July 4th 2020, an event full of magic, unique suggestions and experiences.
The full name is Festival of Wish Lanterns, Myths and Rites of the Summer Solstice and will take us on a walk on the shores of the lake to discover the rites of the peasants during the magical nights of the past.
Of course, the lanterns used will be the decorative ones and not flying, therefore non-polluting, and the event will be limited in number, in compliance with anti-Covid rules. Reservation is mandatory.
The myths and legends of Lake Averno
During the walk, we will discover the stories and tales about witches and janare, we will talk about the fairy dances around the lakes and learn the legend of the Fata Morgana which is said to have appeared numerous times right on this lake.
Furthermore, according to the myth, the Moon Goddess fulfills the desires of men on passing nights, such as that of the Solstice, and for this the participants will receive a sheet on which to write their wishes. Then, they will hang it on a lantern in the trees and, while waiting for the wish to be fulfilled, yes will melt the lead. According to legend, in fact, based on the shape taken by the loose lead, you will understand the answer to your own question about the future.
Information on the Lantern Festival
When: June 27th and 28th and July 5th 2020
Where: Lake Averno - appointment in front of the Caronte Restaurant on Lake Averno (Pozzuoli) ring road from Naples direction Pozzuoli exit Cuma Arcofelice
Timetable: 20.00
Prezzi:
esoteric historical visit (with the possibility of reading the astrological picture) 10 euro
Reservation with WhatsApp message: 320 6875887
info: Facebook event