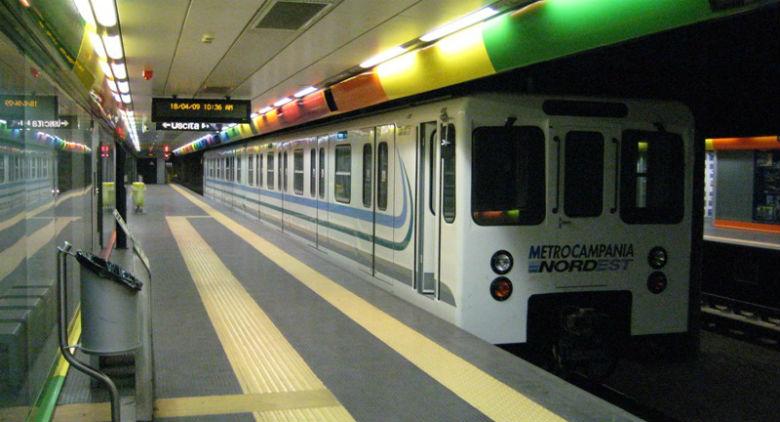 All information on the subway connecting Naples with Mugnano, Giugliano and Aversa. Schedules, ticket prices and stops
History
La Naples-Giugliano-Aversa line (also called Rainbow Line for the colors of its stations) belongs to the society MetroCampania NordEst. It is in all respects a recently created metropolitan line born with the aim of connect the northern area of ​​Naples with the territory of Aversa and Caserta and to strengthen the north-east jersey of the regional metropolitan network of Campania. MetroCampania NordEst is managed by Ente Autonomo Volturno Srl (EAV).
This subway, which connects Piscinola to Aversa via Mugnano and Giugliano, was inaugurated in 2005 (section Piscinola-Mugnano) and ended in 2009 (Mugnano-Aversa Centro section).
The line currently includes 5 stops and the Melito station is nearing completion. In the future this line will also include other stations in the Caserta area also arriving in Teverola and Santa Maria Capua Vetere.
Timetables
The Napoli-Giugliano Aversa Line provides, during the period that goes from the 1 September to the 31 July, different time slots: weekday, Saturdays, Sundays and holidays.
This subway opens at 6 in the morning and makes the last run at 21: 45 (except on Sundays when it is up to 21: 30).
weekday
In service, from EAV time, every 10 minutes in the morning rush hours (from 7: 15 to 8: 15), every 15 minutes in the other bands. Unfortunately, suspensions leading to delays can occur on the route.
Saturdays
Every 15 minutes from 6: 00 to 21: 45.
Sundays and holidays
Every 30 minutes, from 6: 00 to 21: 30.
In extraordinary time slots, Christmas and Easter, New Year's Day, Vigilie, August, other service hours are in force.
Full schedule of the Naples-Giugliano-Aversa line
The stops
Piscinola
Mugnano
Giugliano
Aversa Racecourse
Aversa Centro
Prices
Only Naples-Giugliano-Aversa line
From Piscinola to Aversa Centro: 2 euro (single journey).
From Mugnano / Giugliano / Aversa Racecourse to Aversa Center: 1,20 euro (single journey)
Naples-Giugliano-Aversa Line + 1 Line (Naples)
To travel from any of the Naples-Giugliano-Aversa lines to one of the 1 metro line stops (by making the change to Piscinola), the ticket price is 2,50 euro and has a duration of 120 minutes.