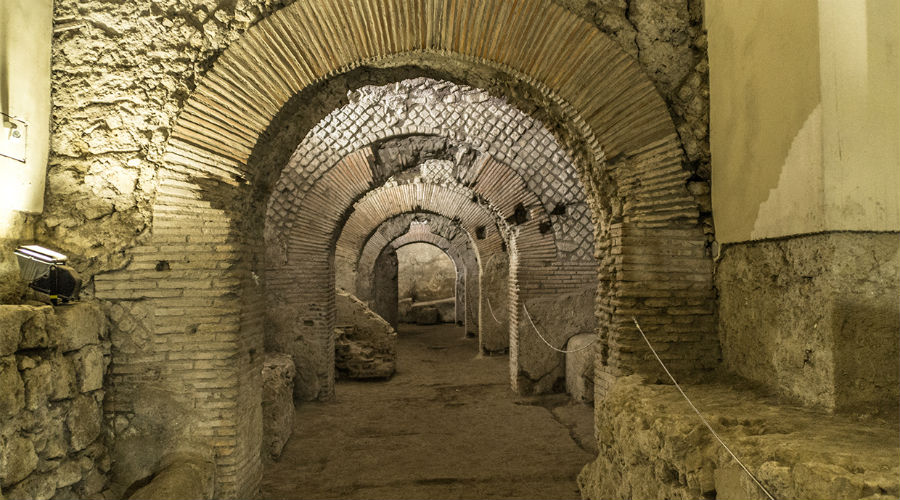 The underground world of the Complex of San Lorenzo Maggiore, the Underground Neapolis, reopens to the public: you can visit one of the most fascinating places in Naples!
Il May 18, 2020 also reopened the Neapolis Buried which is located under the beautiful Complex of San Lorenzo Maggiore, or one of the oldest churches in Naples.
A real underworld which will take you to discover one of the oldest but also most fascinating places in the city of Naples. You can walk among the remains of what was once the market of the Greco-Roman Neapolis, visit the civil and religious center of the city.
Visit the Underground Neapolis
From 18 May you can therefore visit this fantastic place always in the compliance with all standards to avoid spreading the virus. In fact, the sanitation, the staff will be equipped with mask and gloves, as well as visitors, the social distancing and will be installed disinfectant gel dispenser.
And then again pre-established routes, new signage e Free wifi so you can download the guide directly to your smartphone for the three areas that can be visited: the Basilica, the Halls and the archaeological excavations of the ancient Greek-Roman market.
Information on underground Naples
When: from 18 May 2020
Where: Piazza S.Gaetano, 316 - Naples
Timetable: 09: 30-17: 30
Price:
Full ticket 9 euro
Artecard, Professors, University students, Over 65, 7 euros
Under 18 € 6
School groups 4 euros
Under 6 free
Contacts: Official site | +39 081 2110860 +39 389 1091865