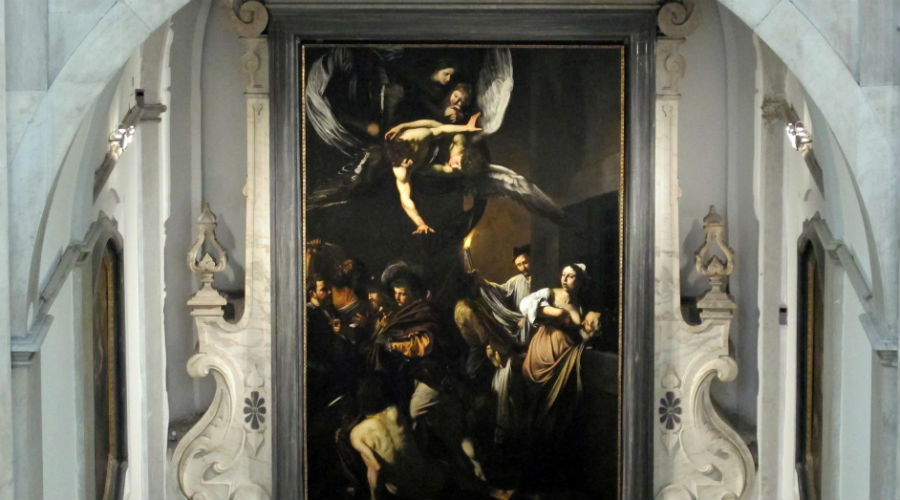 The Church of Pio Monte della Misericordia in Naples reopens to the public with a novelty: you can admire the work of Caravaggio for free!
From Monday May 18 2020 la Church of the Pio Monte della Misericordia in Naples it is open to the public, who can visit it from 09:00 to 13:00.
For this occasion, guests will have the opportunity to take advantage of free entry Monday to Sunday until June 10 2020 and to be able to admire the immense masterpieces that the ancient Church conserves, including one of the works of Caravaggio. In addition each Thursday one will be carried out free guided tour at 12:30 for a maximum of 20 people.
The entrance to the church is mandatory booking through Official site or even on the spot, while to participate in the guided tour the reservation must be made on Tuesday from 09:00 to 15:00 at the following number 081 446944.
Caravaggio's work
The work of Caravaggio that the historic Pio Monte della Misericordia church jealously preserves inside is The seven works of Mercy, a masterpiece created by Michelangelo Merisi between the end of 1606 and the beginning of 1607.
Inside the work you can admire different characters and it seems to be set in a typical alley in Naples. The upper part of the painting shows the Madonna and Child with two angels who oversee the whole scene.