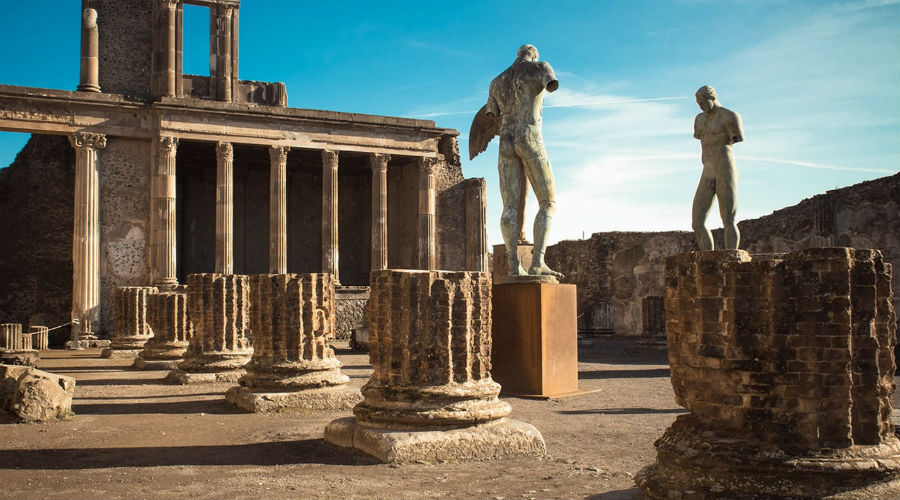 The archaeological excavations of Pompeii reopen to the public: it begins with an experimental phase and admission ticket for 5 euros!
After the forced closure phase imposed by the Prime Minister to limit and contrast the spread of the Coronavirus in the medical emergency, finally also the Ruins of Pompeii they will soon reopen to the public.
The suggestive archaeological site of Pompeii, in the province of Naples, will reopen on Tuesday May 26, 2020 with price reduced to 5 euros and we will start with one experimental phase of two weeks to develop all the rules to be respected for one re-opening in extreme safety.
Pompeii excavations open to the public
The two-week experimental phase will allow visitors to stroll along the streets of the ancient city to return to admire the most significant places of the archaeological site. Visitors will follow a preset route respecting the measures of social distancing.
This would then be followed by one second stage which will allow entry to several domus of the Archaeological Park of Pompeii. In particular the very ones will be accessible large and with separate entrance and exitFurthermore, thanks to the use of technological supports, it will be possible to monitor the flow in order to avoid crowding.
The entrance and exit
There will be only one single entrance and it will be that of Piazza Anfiteatro, while to exit you will have to use Piazza Esedra or Porta Marina.
The modalities from 26 May to 8 June: admission at 5 euros
During this week the price will be reduced to 5 euros and the ticket can only be purchased online on Ticketone and at the time of purchase you can choose the time slot. The times will be from 9.00 to 19.00, with last entry at 17.30. Monday will be the closing day.
The second phase from June 9th
During the second phase they can be visited two itineraries entering from Porta Marina and Piazza Anfiteatro and other places between domus and unpublished areas will also be opened.
The routes are always indicated on the signs found on the site and a service can also be booked guided tour.