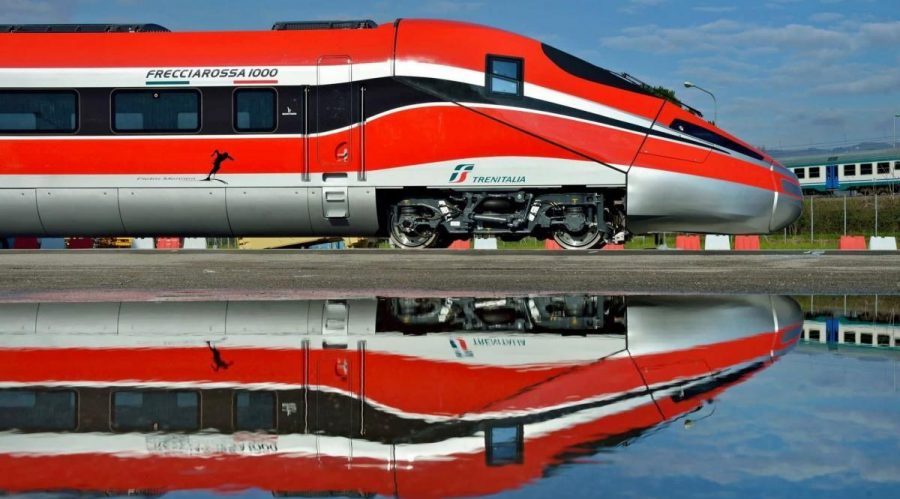 To support tourism in Campania and in the south in general, 12 more Trenitalia arrows are provided to our region!
In weekend from 7 to 9 on August 2020 are expected well 12 extra Trenitalia trains to the regions of Southern Italy, in Campania in particular, to support tourism in this very difficult period due to CoVid.
To communicate it is Trenitalia that will make twelve more arrows travel from Milan towards Campania, but also in the direction of Calabria and from Rome to Puglia.
Specifically, they want facilitate the movement of Italians in view of the coming summer holidays, thus also supporting the battered tourism sector.
Trenitalia arrows towards Campania
Thanks to this initiative there is also the possibility of getting to know the many natural and non-natural beauties of Campania even better. In fact, trains that leave from Milan Central at 11.50 to arrive in Reggio Calabria at 22.05 and vice versa (with the same times, but reversing the terminus) will stop in Reggio Emilia AV, Bologna, Florence, Rome, Naples, Salerno, Agropoli, Vallo della Lucania, Pisciotta-Palinuro, Sapri, Maratea, Scalea, Paola, Lamezia Terme, Vibo Pizzo, Rosarno and Villa San Giovanni.
So, we can see that there are many common towns in Campania and, precisely in Campania, you can also use the 39 regional connections of the Cilento Line and the new integrated train + bus and train + ship connections: with "Leisure Cilento", "Leisure Amalfi Coast" and "Leisure Pompei Link" to reach the seaside resorts.
With the Frecciargento from Rome at (departs at 9.35 am) to Lecce (arrives at 23.30 pm) and vice versa (always with the same times, but reversing the terminus) the stages will also be Caserta, Benevento, Foggia, Barletta, Bari, Monopoli, Ostuni and Brindisi. So, other beautiful destinations in Campania to visit.
Tickets for trains
All tickets for new connections are possible buy on all Trenitalia channels.