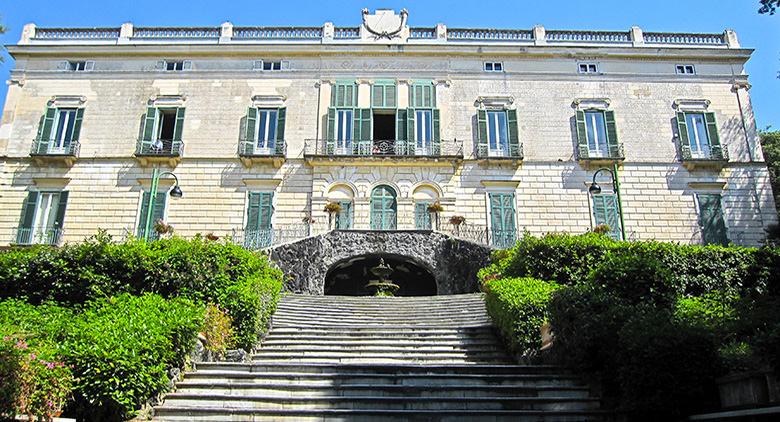 The Villa
Villa Floridiana, located on the Vomero hill, offers a spectacular view of the Gulf of Naples. The elegant neoclassical villa owes its name to Lucia Migliaccio, Duchess of Floridia and wife of King Ferdinand of Bourbon I, who assigned her to his summer residence.
The Duca di Martina Museum
In the 1826 the villa was bought by the State and the 1931 became the seat of what is now the Museo Duca di Martina. It houses about 7000 works, dating from the twelfth and nineteenth centuries, of both western and eastern manufacture (majolica, corals, European and Chinese porcelain, among others) that, in the second half of the 800, were collected by the Duke of Martina, Placido de Sangro and donated, at his death, by the namesake nephew to the city of Naples.
Information on the Floridiana Villa and the Duca di Martina Museum
Opening time:
Visite museo: 9:00-10:00-11:00-12:00-13:00
Sunday 10: 00-12: 00, with free guided tour of the museum
First Sunday of the month free visits: 10: 00-11: 00-12: 00
Museum closed on Tuesdays
Ticket closure: 13.15 hours
Price tickets:
Full: 2 €
Ridotto 1 €
Variable price based on current exposures
Free for children of 18 years and the first Sunday of each month
Contacts:
How to get:
Address: via Domenico Cimarosa 77 / via Aniello Falcone 171 80127 Naples
From Piazza Garibaldi: L1 metro line, Vanvitelli station
[Votes: 0 Media Rating: 0 / 5]