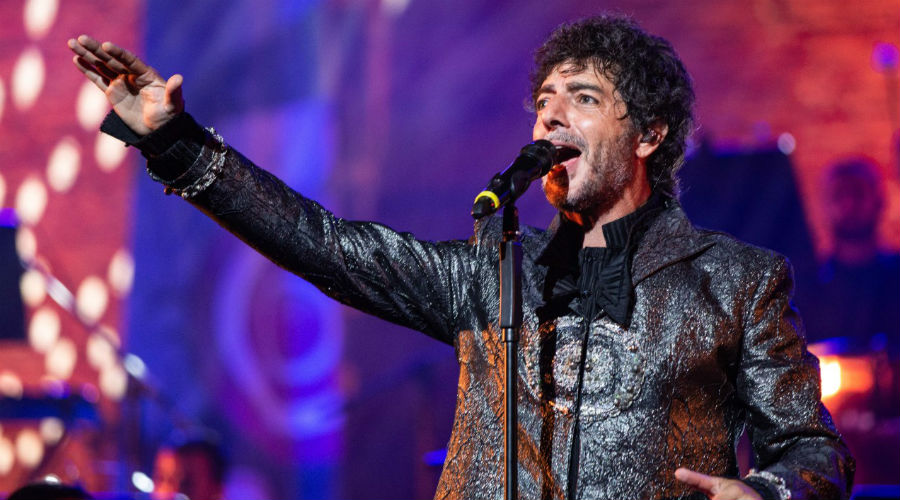 Ninth appointment with Agerola on the Paths of the Gods, the Festival of the High Amalfi Coast: many shows scheduled and all free!
From July 25th to August 31st 2020 the ninth edition of Agerola on the Paths of the Gods, the Festival of the High Amalfi Coast.
The event will feature music, theater and readings and will be attended by great artists such as Max Gazzè, Monica Sarnelli, Enrico Ruggeri, Marco Zurzolo and many others.
The program is really rich, although due to the health emergency it has been reduced, with 27 events which will take place in two main locations, the beautiful one Acampora Palace dating from the eighteenth century and the Colonia Montana Park overlooking the sea. All the events are free but you will need to do the booking.
The program
July 25 Colonia Montana Park
AIR, WATER, EARTH and FIRE - Unplugged
THE GARDEN OF THE SIMPLE AND GINO AVETA
July 26 Colonia Montana Park
NEAPOLITAN MANDOLINISTIC ACADEMY in LUNTANA SERENADE
July 27 Colonia Montana Park
AGREEMENTS AND DISAGREEMENTS - Unplugged. THANK YOU MICHELE AND ROSSANA CASALE
July 30 Colonia Montana Park
CAPITAN CAPITONE - Unplugged DANIELE SEPE AND THE BROTHERS OF THE COAST
July 31 Colonia Montana Park
CAT AND MOUSE - Unplugged FRANCESCO BACCINI AND MARIO PORFITO
August 1 Colonia Montana Park
MAX GAZZE 'SALVATORE DI GIACOMO' AWARD in #SCENDOINPALCO TOUR 2020
August 2 Colonia Montana Park
MONICA SARNELLI in NAPLES @ COLORI
August 4 Palazzo Acampora
HHT ONLUS BASTARDI INSIDE AWARD - Unplugged MAURIZIO DE GIOVANNI AND ALESSANDRO INCERTO MARCO ZURZOLO, sax
August 6 Colonia Montana Park
BUNGARO in MAREDENTROLIVE TOUR
August 6 h 19.30 Church of Madonna di Loreto
YOU ARE MORE PRECIOUS IN MY EYES BY LUISA AMATRUDA AND LUCA FAGARI Book presentation
Bookable by sending an email to info@proagerola.it
August 7 Colonia Montana Park
SYMPHONY ... MIND - Unplugged. MAURIZIO CASAGRANDE AND SYMPHONIC ORCHESTRA OF THE SPANISH NEIGHBORHOODS OF NAPLES
August 9 Colonia Montana Park
AGEROLALEGGE... ALTERNATIVE READINGS
FAVOLEMIA. Fables in memory of a quarantine by GIUSEPPE RISPOLI
August 10 Colonia Montana Park
"SPECIAL AGEROLA FESTIVAL" AWARD TO PAOLO ASCIERTO MEN AND MYTHS - Unplugged. PAOLO ASCIERTO, GIANNI OCCHIELLO, ENZO PERONE CAPONE & BUNGTBANGT
August 11 Colonia Montana Park
IN DANIELE in ACOUSTIC QUARTET PROJECT… LIVE - "JE I'M NEAR YOU"
12 August 20.00 Astronomical Observatory Salvatore Di Giacomo
THE NIGHT OF DESIRES by the AstroCampania Association
August 13 Colonia Montana Park
TOSCA "AGEROLA ALLA CARRIERA" AWARD in the MORABEZA DIRECTION
14 August
Paipo - Location "Crucifix". 19.00 departure with guide for Monte TRE CALLI
"THOSE WHO WAIT ... between songs and music". Dionysian rites and dance of bacchantes on the Tre Calli path
August 15 Monte TRE CALLI 5.00
THE DAWN MAGIC BANDISTIC GROUP "CITTA 'DI AGEROLA" in concert. Colonia Montana park
LILLO & GREG WITH MILK AND ITS DERIVATIVES
August 17 Colonia Montana Park
BUT SHOULD YOU NOT GIVE ME BRAZIL? - Unplugged GINO RIVIECCIO AND YES BRASIL
August 18 Colonia Montana Park
ENRICO RUGGERI in concert: A STORY TO SING
August 19 Colonia Montana Park
"ROBERTO BRACCO" AWARD BORN TO UNITE (THE RADIO) - Unplugged EUGENIO FINARDI AND EZIO GUAITALMACCHI
August 20 Colonia Montana Park
THE VIRTUOSIS OF SAN MARTINO inTOTO ', WHAT A TRAGEDY!
August 21 h 19.30 Palazzo Acampora
PLAYING WITH WORDS with PINO IMPERATORE AND EDGARDO BELLINI
August 22 Colonia Montana Park
"FRANCESCO CILEA" AWARD. CHIARA TAIGI in ON THE WINGS OF THE SONG ... MEETING WITH THE GODS
August 23 Colonia Montana Park
NINO BUONOCORE in NINO BUONOCORE IN JAZZ
August 24 h 18.00 Palazzo Acampora
THE MOUTHPIECE. A MATHEMATICAL BY THE CASE OF FERDINANDO CASOLARO
August 25th 18.00pm Palazzo Acampora
AGEROLALEGGE... ALTERNATIVE READINGS
MIDDAY IN PROGRESS? WE ARE NOT SOUTHERN
August 27 h 18.00 Palazzo Acampora
QB STORIES OF LOVE AND TASTE FROM THE AMAFI COAST OF GABRIELE CAVALIERE
Bookable by sending an email to info@proagerola.it.
August 28 h 18.00 Palazzo Acampora
AGEROLALEGGE... ALTERNATIVE READINGS
ONE HUNDRED MEN OF IRON AND MORE, THE AWAKENING OF THE MIDDAY
Bookable by sending an email to info@proagerola.it.
August 31 Colonia Montana Park
WE PASS IN FERRARI ON THE PATHS OF THE GODS
Information On the Paths of the Gods
When: from 25 July to 31 August 2020
Where: Colonia Montana Park and Palazzo Acampora, Agerola
Hours: 21 hours: 00
Prices: free