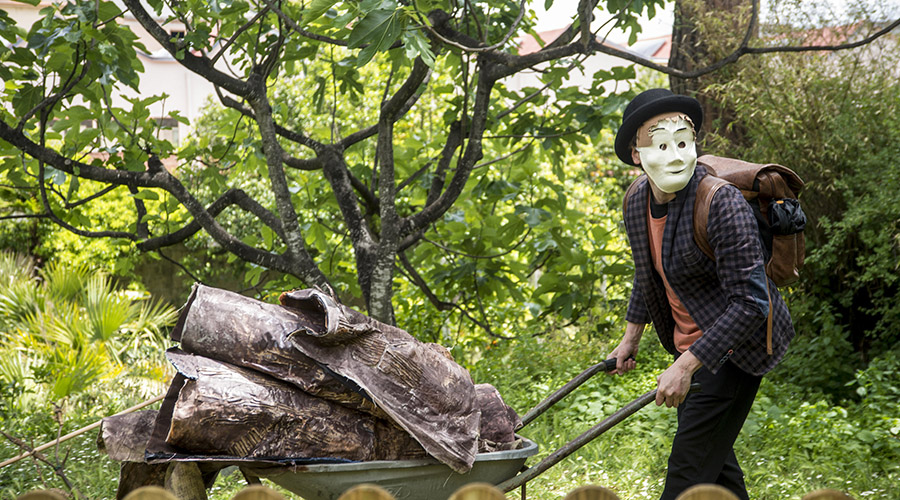 Ten tales of great classic authors for children in the 2019 Autumn Tales program at the Botanical Garden of Naples!
In the splendid setting of the Real Botanical Garden of Naples return to the Autumn tales with many traveling theater shows dedicated to children. This year, they will take place every Saturday and Sunday starting from 14 September until 17 November 2019 and they will be dedicated to the fables so loved by the little ones.
In total, 10 are the shows they represent original rewrites of stories and fables of great authors of history, starting from the Greek Aesop to Hans Christian Anderses, passing through Carlo Collodi.
It is the 24esima edition of this successful review, conceived and promoted by the Associazione I Teatrini and carried out with the Federico II University in collaboration with the Campania Region and the Municipality of Naples. THE
We report that oEvery show is itinerant and 80 spectators can take part in it. The reservation is mandatory.
Here is the complete program.
Autumn fairy tales program
14 and 15 September
Story of a tree and a child - from the illustrated story by Shel Silverstein
21 and 22 September
Il Popolo del Bosco - a fairy tale by Giovanna Facciolo
28 and 29 September
The Fables of Wisdom - from Aesop, Fedro and La Fontaine
5 6 and October
In the mirror of Snow White - from the fables of the Brothers Grimm
12 13 and October
In the Kingdom of Oz - from the novel by Lyman Frank Baum
19 20 and October
With the wings of Peter - from the novel by James Matthew Barrie
26 27 and October
An ugly duckling - from the fable of Andersen
2 and 3 November
The tree of the sun - from Andersen's fables
9 and 10 November
Pinocchio trees - from the work of Carlo Collodi
16 and 17 November
Like Alice ... - from the tale of Lewis Carroll
Information on Autumn Tales in Naples
Where: Real Orto Botanico, via Foria 223
When: from 14 September to 17 November 2019, every Saturday and Sunday
Timetable: 11.00
Prices: 8 euro
Contacts: info and reservations 081 0330619 (9,30 hours - 15,30) | The Teatrini site | Facebook page
Other Info: for the calendar of school performances info@iteatrini.it | 081 0330619
Reservations required