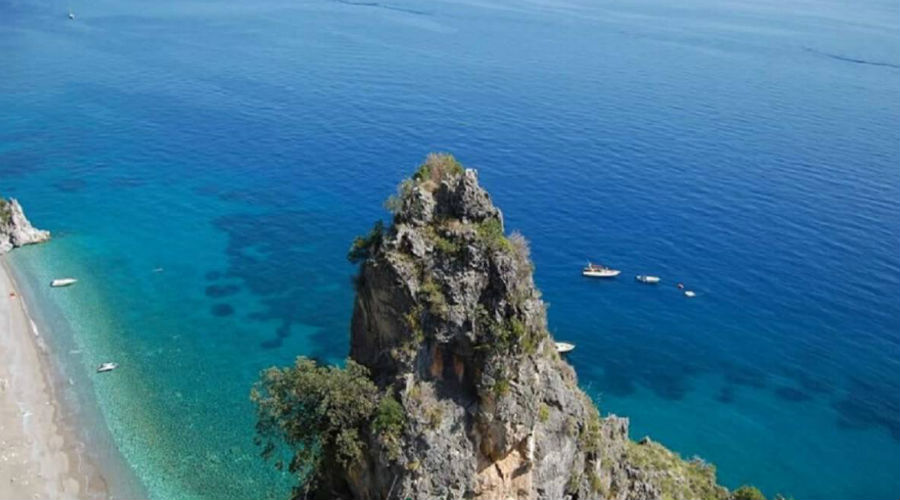 The beautiful Resima beach in Scario reopens, a place inaccessible for many years and which has been made safe.
Splendid news that concerns the reopening after 9 years of the Resima beach a Scario, in the Municipality of San Giovanni a Piro, a suggestive place in the marine protected area of ​​the Infreschi and Massetta.
The reopening of the Resima
It is a real one corner of paradise, which for many years had been denied access because of the falling rocks detached from the rocky ridge located in the bath.
Tale enchanted place it has always been accessible only by sea, and has been a popular destination for many celebrities including Francesco De Gregori who often spent her summers in Scario.
The Resima It is located in the heart of National Park of Cilento and looks like a wonderful bay, with crystal clear water, spectacular backdrops and fine sand.
A special place to recover
Always seen as a paradise and special area, the Resima returns to being accessible to all thanks to the intervention of mayor of San Giovanni a Piro in collaboration with the Port authorities.
The intent was to give citizens back an enchanted place, also in view of these hard moments given by the presence of the Coronavirus.
Thanks to the tenacity of those who have committed themselves to this project, citizens will therefore have one beach in safer and more accessible where all the parameters of distancing and health standards provided.
Photo source: excellenceenzemeridionali.it