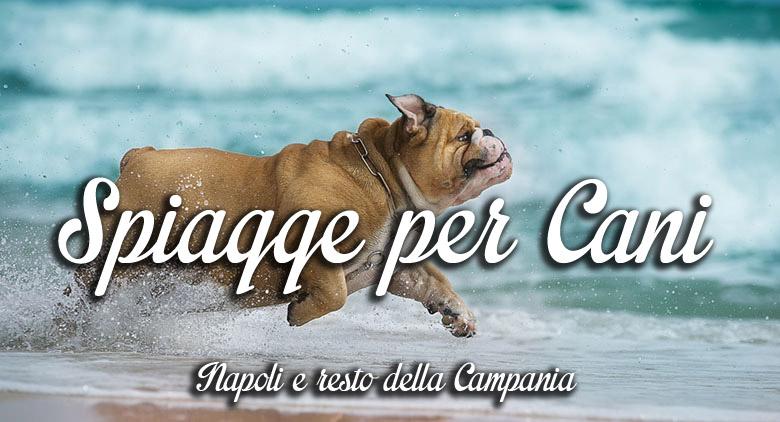 Beaches and Pools for Dogs? In Naples, and especially in Campania, there are some interesting structures that allow you not to leave your furry friends at home!
In Campania we have the most beautiful beach in Italy (Cala degli Infreschi - Marina di Camerota), but also Naples offers a coastline and beautiful sea beds, as shown by the underwater photographer Vassallo.
We have you listed the best beaches in Naples, but we must admit that taking a dip with your best friend has a completely different taste. We are talking about the four-legged companion who would like to accompany us on every side, even at sea and in the pool!
As you surely know, not all the beaches, and in particular the pools, accept dogs, but some are no exception. In this article we recommend two beaches and a new pool that welcomes four-legged friends!
Lido Bernardino
The Bernardino is a very large bathing establishment (16.000 sqm and the 200mt facing the sea), well equipped 240 umbrellas which hosts not only two-legged bathers, but also four! Dogs are welcome, but when they are under the umbrella must be on a leash, while they can freely run (even without a leash) on the entire seafront perimeter. By law, as in all similar lids, they must be microchipped, vaccinated and, to respect the environment and other guests, the owners must be equipped with a dustpan and hygiene bag. Furthermore, there are dog trainers present.
Where: Viale Barocci, Baia Verde - 81030 Castel Volturno (CE)
BauBau Beach Village
IL BaubauBeachVillage, another beach in Campania that also hosts dogs. Located in Marina di Eboli in Via Lungomare Birindelli, near the Campolongo Hospital. The beach is equipped with umbrellas, sunbeds, cabins, toilets, showers, refreshment area, corner shop and also cots for four-legged friends!
Where: Via Romeo Romei Marina of Eboli (SA)

Centro Colpo di Coda
Colpo di Coda, in addition to having created the previous beach, is a structure where dogs are accepted, but a center of dog education. The activities offered by the center are many: meetings for puppies, education, games and mental activation, mobility dogs, kindergarten for dogs, course for educators, themed seminars and even one swimming pool for dogs!
Where: Via Campana, 203 - 80078 Pozzuoli NA
Contacts: 3395200541 (Dr. Giuseppina Stumpo Veterinaria Comportamentalista) - 3335952253 (Annamaria Nicodemo Educator and Technician Mobility Dog) | shot-di-coda@hotmail.it | Facebook page Queue shot
Do you know other beaches or pools where they accept our dog friends?