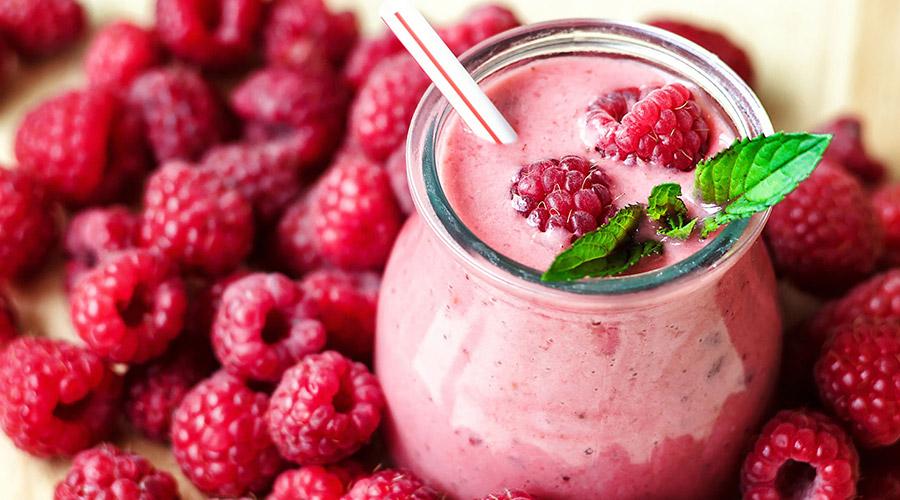 Fruits and vegetables can be transformed into a casket of goodness! Here are the best smoothies and centrifuges in Naples!
For lovers of healthy food in the city, we recommend where to drink best smoothies and centrifuges in Naples. A precious idea for the summer.
In line with the new attention given to healthy eating, the premises and kiosks that sell are very successful smoothies, juices e centrifuges of fresh fruit. A charge of Vitamins which is good for the body but also for the spirit, thanks to the bright colors of the fruit and the refreshing freshness of the drinks in question.
The smoothies are the most popular during the summer, especially if purchased in chalets or outdoor counters. Even in winter, however, they are an important element to be used in meals outside the home. The beneficial properties of fruit we can find them as well as in the premises born specifically to sell centrifuges and anything else, even in the less fashionable waterfronts, the traditional Neapolitan counters offering corroborating lemon and orange juices.
In Naples it is possible to find 10 local who prepare, according to the reviews, i best centrifuged and smoothies of the whole city, here's what.
1
Peel and drink - Green fruit bar
As the name itself says, a place where fruit is not only eaten, but drinks. Located near the L'Orientale University, it is a destination for students and more. Because of the simple ingredients and vegetables is also suitable for an audience of patrons Vegans. In addition to centrifuges and smoothies, the offer is also extended by first courses and salads.
Timetables: mon-ju 8: 00-18: 00, Fri-Sat 8: 00-22: 00, Sunday closed

economic 3391580144 Via Duomo 238
It was one of the first premises in Naples to base its activity on the sale of fruit products. Very cute and colorful, with its fruit boxes decorating the counter, the Chiquita Fruit Bar offers centrifuges, smoothies and a variety of fruit salads. smoothie, salads, yogurt and bubble tea. Everything is freshly prepared.
Timetables: every day from 9: 00

economic Via Chiaia 191; "Campania" Shopping Center - Marcianise (Caserta); "Maximall" Shopping Center - Pontecagnano Faiano (Salerno)
Historic chalet of Mergellina in business for more than forty years. It offers many types of smoothies, centrifuges, juices. You can also find all kinds of sweet and even salty. The real specialties are the saladsof fruit, the inimitable milkshakes all tastes and the "Already know", mixed fruit of season smoothie, a cult from the 80 years. A second venue opened in the Baretti area in San Pasquale and is called Chiquitos 2.
Timetables: every day 7: 00-3: 00, Fri-Sat-Sun up to 4: 30

economic 081 7611058 Via Mergellina (in front of the funicular)
Historic kiosk of Naples in activity at Piazza Dante from the 40 years. In the past it was very similar to a classic dipper, a few years ago has made a restyling of the store and, from lemonades and granitas, he specialized in smoothies and centrifuges of all kinds. To try that green apple, pineapple and ginger.
Timetables: lun-ven 9:00-20:00; sab 9:00-21:00; dom 10:00-20:00

economic 334 8098800 Piazza Dante 60
It is located next to the Plaza cinema, next to Capatoast. There are many products based on fruit, from the classics juices and fruit salads ai shakes and salads that you can enjoy before or after a movie or paired with salted toast in the adjacent room. There are no shortage of them cakes, to finish the meal sweetly.
Timetables:
Mon-Thu 11: 30 - 15: 30 / 17: 30 - 23: 45
Fri 11: 30 - 15: 30 / 17: 30 - 1: 00
Sat 11: 30-2: 00
Sun 17: 00-1: 00

economic 081 6583008 Via Bernini 64 / C
Near the market of Antignano, this place offers the right refreshment on hot days spent shopping and the necessary daily dose of vitamins. If a smoothie is not enough, you will also find other dishes such as sandwiches and homemade cakes.
Timetables: every day 9: 00-21: 00

economic 081 18864460 Via Tino di Camaino, 5
Famous for the quality and the goodness of its centrifuged and smoothies, the Soleado represents a highly appreciated wellness corner. Among the delicious centrifuges available stands out that prepared with pineapple, apple, kiwi and ginger, while among the smoothies there is the one with strawberries, peach and watermelon or the news with esotic fruit based on pitaya and rambutan.
Timetables: lun-ven 7:00-2:00, sab 7:00-5:00, dom 8:00-4:00

economic 081 0483303 Via Diocleziano 84 / A
8
Acquafrescaio dei Tribunali
One of the few true Acquafrescai of Naples. He did not let himself be overwhelmed by the fads that followed over the years, and today as then he sells freshly squeezed orange and lemon juices and some drinks. Aesthetically unchanged, it is located in the heart of the city, in Via dei Tribunali.
Timetables: lun-ven 9:00-20:00; sab 9:00-21:00; dom 10:00-20:00

economic +334 809 8800 Piazza Dante 60
Even this bench has survived the passage of time. From the 1902 fresh oranges and true lemons of Sorrentoare the typical and simple ingredients of the juices offered. You can also find granite - strictly lemon - and some bottled drinks. To try also the orange juice with granita.

economic 081 038329 Via Chiaia 154
Lots of quality fruit as a base for shakes, smoothies and centrifuges of this place. Special notes are added thanks to the presence of beneficial ingredients such as goji berries, aloe, ginger. To be tasted also frozen yogurt and organic snacks.
When: lun-ven 9:00-21:30; sab 9:00-0:00; dom 10:30-14/17:00-0:00

economic 081 19558995 Via Merliani, 34