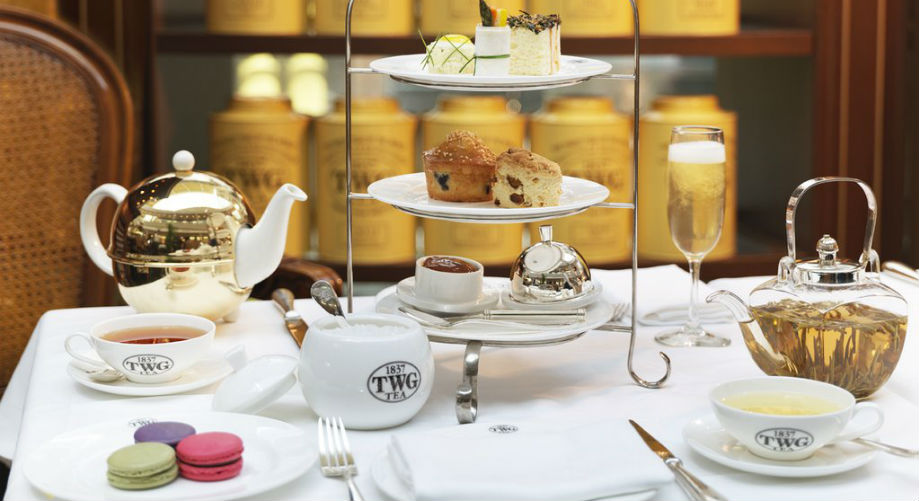 The best tearooms in Naples: here are our tips.
Naples is famous for its coffee tradition and its bars welcoming places where you can relax and savor traditional Campania desserts.
But Naples is not just for coffee lovers, on the contrary, it offers a wide selection of tearooms where you can drink your favorite drink, strictly of quality, accompanied with sweets or savory treats.
We have collected a selection of tea rooms, from the most traditional to the most modern, which will allow you to try a real "tea experience".
Here are our tips for your tea break, without forgetting that the city offers many unusual places or also starred restaurants.
Stairs Coffee
Stairs coffee has two locations: one at Colli Aminei and one at Vomero. The restaurant is very inviting and comfortable with a style that recalls, especially in the Vomerese, the American cafes that are seen in the TV series.
Stairs has one very rich tea and herbal teas from all over the world and on the menu are well explained type, origin and bouquet. The teas are further divided by type: white, green, black and red (in the case of Roobois). Teas and herbal teas in leaves are also sold by weight within the store.
Do not miss the bakery sector to accompany the "tea experience": American cakes, donuts, cupcakes, pancakes, muffins and chocolate cookies.

economic Via Luca Giordano 96, 80127 Naples 081 1933 1599
Blancafè
The Blancafè is a café located in the heart of Vomero. famous for its aperitifs and the cafeteria. It has three areas to sit: an outdoor area, the counter and a loft area.
Very innovative the ability to call the waiter or the bill directly from a buzzer located on the menu door.
A very nice idea is an aperitif with tea and different varieties of biscuits and upstairs pastries, more reserved and with a more English tearoom atmosphere.

economic Via Luca Giordano, 124, 80129 Naples 081 578 8462
Sciardac
Sciardac, mediterranean bakery born from the rib of the renowned butchery-gastronomy in Bacoli, in the province of Naples.
On the floor above the shop stands the tea Room in shabby chic style, furnished with an exhibition of teacups and a fireplace to make guests feel "at home". On a long table you can see the cakes that are daily prepared by the kitchen.
Very long list of teas served, from the most common ones such as earl gray to more particular teas such as matcha, passing through herbal teas. To accompany the tea there are cakes and desserts are not only aesthetically beautiful but also very tasty, ranging from more traditional desserts like the pie with "American" pies like the oreo cake.

economic 333 473 0081 Via Roma, 128, 80070 Bacoli
Birdy's Bakery
Birdy's bakery is the first American style bakery in Naples and is present in two locations: one in Chiaia and one, smaller, in Vomero.
The Chiaia office in the afternoon turns into one boho chic style tea room which has a rich menu of teas and infusions Dammann brothers, one of the most famous Parisian houses in the production of infusions and teas.
To accompany the drinks there will be i typical baker sweetsy: American cakes like Red Velvet or Devil's food or cupcake and macaron.

economic 081 497 6400 Vico Belledonne in Chiaia, 14b, 80121 Naples
Opera teatrodelgusto
Opera teatro del gusto is a local Vomero that combines the typical services of the cafeteria, the food lounge, the tea shop and happy hour.
In the afternoon coffee becomes a tea room and can boast well 100 types of tea and herbal teas from different countries of the world that can be accompanied by sweets and handicrafts. Excellent, even if more summery, cold tea of ​​own production.
Opera has one wide range of sugars among which you can choose to sweeten your drink.

economic 081 1925 4801 Via Solimena, 131, 80126 Naples
Gran Cafè Cimmino
The Gran Cafè Cimmino born in the 1907 and still maintains its historic headquarters in Via Filangeri that is crowded at all hours of professionals, students and tourists who want to try their coffee and tea.
In this cafeteria fromrefined furniture you can enjoy croissants, brioches, staples, desserts, but especially small pizzas, rustic, appetizers and various specialties with which you can accompany the aperitifs, a true highlight of the restaurant.
Try the cinnamon rolls, available from very little at the tea room, with hot Christmas teas.

medium 081 418303 Via Gaetano Filangieri, 13, 80121 Naples
Leopoldo Cafèbar Spaccanapoli
Friendly environment and attentive staff they are the characteristics of this cafèbar, rib of the most famous pastry shop.
Famous not only for the high quality of coffee but also for the wide selection of desserts and cakes typically Neapolitan to taste while tasting a hot tea.
To try the Barbassone, a sweet "pret-a-porter" consisting of a glass with inside layers of babà alternating with creams of different flavors and fruit. The position of the bar is central and in full tourist area.

economic 081 010 8027 Via Benedetto Croce, 30 / 31, 80134 Naples
Gran Cafè Gambrinus
The Gran Cafè Gambrinus is a very famous Neapolitan historical venue, whose birth dates back to the 1860, which housed presidents of the republic, poets, artists and other important personalities in its liberty style tearoom. Not just a coffee temple but also available for a tea experience.
I sweets offered are part of the Neapolitan confectionery: babà, caprese, Neapolitan pastiera but also reinterpretations like the black babà and the sweet of San Gennaro.
Obviously it is also available pastries, including fragrant puff pastries, tasty rum baba, small cream puffs, luscious lobster tails and tea biscuits.

medium 081 417582 Via Chiaia, 1 / 2, 80132 Naples
Ranieri art Cafè
The Ranieri art coffee is the first of the three clubs that opened the Ranieri pastry chef and is located on the waterfront of Pozzuoli.
It features a part outside with the sea-view in addition to an internal part that can be used to taste tea and herbal teas.
The strength of this place are i pastry products, coffee shop, chocolate and ice-cream shop rigorously handmade and of the highest quality. In particular you can accompany tea with very special cakes that will satisfy not only the palate but also the eye.

economic 081 8530891 Corso Umberto I 8, 80078 Pozzuoli
Anhelo Bistrot
Anhelo Bistrot is located in one of the central streets of Neapolitan nightlife and it's a small bistro with 24 covered.
It is famous for the care of coffee blends and tapas, created with ingredients of first choice. The tearoom is open from 17 to 20 with awide selection of teas and herbal teas, about 25 references, mostly organic and sourced from small niche companies.
To accompany the drinks there will be small French-style pastry: croissants, homemade shortbread biscuits with jams, muffins and cakes.

medium 081 402432 Via Bisignano, 3, 80121 Naples
Qualcosaditè Shop
Qualcosaditè was one of the first shops in Naples entirely dedicated to the sale of tea in leaf, teapots and accessories and whose owners can boast diplomas and certificates such as the prestigious TeaSensitivity diploma obtained at the WuyiStar TeaSchool.
In the shop you can find tea in leaf and herbal teas, both in bulk and in packages of prestigious brands, and the owners will provide their expertise for the best choice.
In some periods it will be possible to find quality of tea hardly available elsewhere and that have been selected and brought from China or Christmas selections of spicy Dammann Freres tea in elegant packaging.
Qualcosaditè also organizes tea tasting courses and thematic evenings in a team with the sister shop, Chicchi and Baccelli.

economic 081 552 3158 Via San Biagio Dei Librai, 1, 80136 Naples Via Massimo Stanzione, 2 / F, Naples