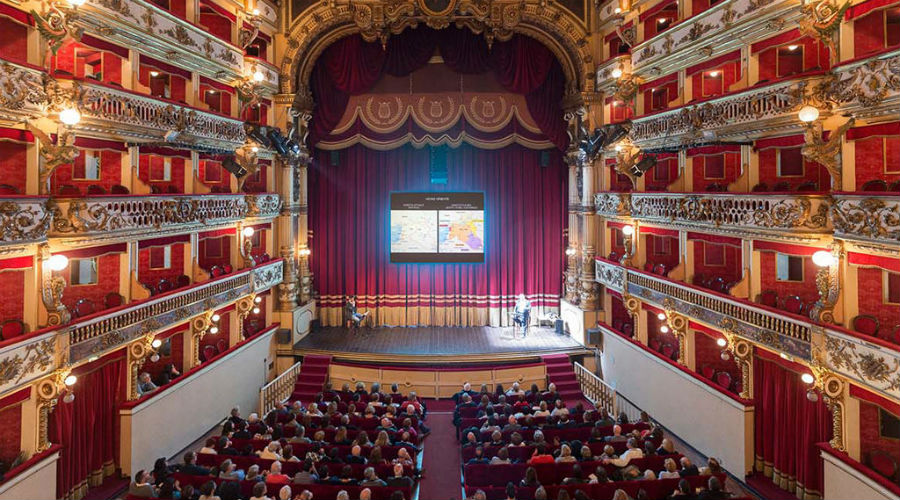 On stage at the Teatro Bellini in Naples, the theatrical adaptation of the novel "Dracula" by Bram Stoker, with an exceptional cast.
From 17 to 26 January 2020 will be staged at Bellini Theater of Naples lo spettacolo Bram Stoker's Dracula.
It is of adaptation for the theater of the novel among the most known and loved in the world, which for the occasion has been revisited and staged by Sergio Rubini e Carla Cavalluzzi.
The plot
The story is about the mysterious and adventurous journey of the London prosecutor Jonathan Harker, which is sent in Transylvania to take care of buying an apartment on behalf of a noble.
All of a sudden in the young life of Jonathan changes when it arrives at the castle and knows the Tale, meeting that will upset him forever.
La wife reading the pages of her husband's diary, written during her stay in that mysterious place, she will understand the source of her change and discomfort.
The cast
Il cast it is amazing and brings to the scene talented actors the likes of Sergio Rubini e Luigi Lo Cascio.
The two had previously worked together in Crime / Punishment creating an extraordinary harmony on stage, which we now find here with the staging of Dracula.
Information about Dracula
Where: Bellini Theater, Via Conte di Ruvo 14, Naples
When: from 17 to 26 January 2020
Schedule: 17-21-23-24-25 hours 21: 00; 18-22 hours 17: 30; 19-26 hours 18: 00
Prezzi:
The 32 + 3 euro sector

II sector 27 + 3 euro

III sector 22 + 2 euro