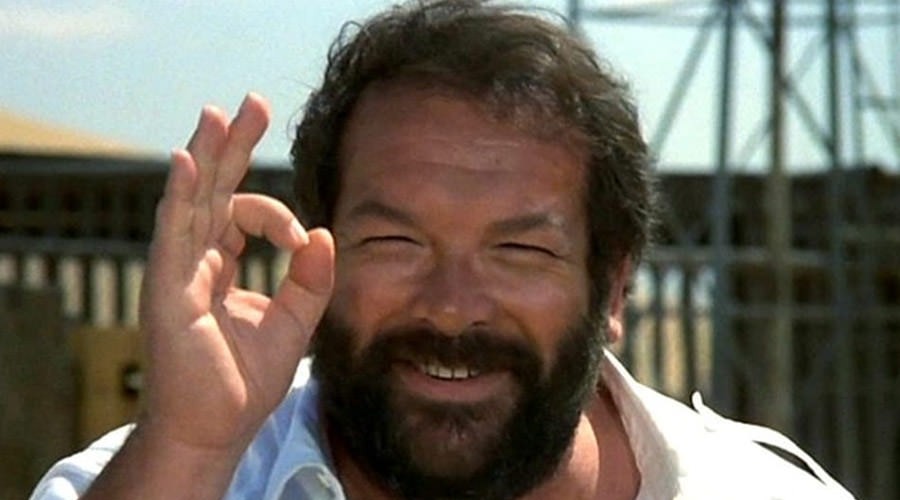 In Naples at the Palazzo Reale the multimedia exhibition dedicated to Bud Spencer is in progress, including videos, props, life anecdotes and much more.
On display at Royal Palace of Naples, in Doric Hall, from 13 September until 8 December 2019 la multimedia exhibition entirely dedicated to Bud Spencer.
It is a beautiful initiative to embark on a journey into memory and into the acting world of Carlo Pedersoli, in art Bud Spencer.
The fact is known of the artist was born in Naples and he was very proud of his Neapolitanism.
This exhibition spans the years of his career, which can be retraced by projections on panels, videomapping, multimedia systems and much more.
A real story of the artist's life is thus initiated, which he gives swimming athlete ended up becoming a actor, of which i film they became then real cult.
Thanks to this exhibition you also have the opportunity to discover anecdotes and news regarding those who have worked with him over the years, like his famous partner Terence Hill or the various directors How Olmi, Steno etc.
It is therefore a nice way to celebrate the life of this extraordinary character, that has made the history of Italian cinema and gave every spectator a moment of leisure, hilarity and lightness, as few have been able to do.
Information on the Bud Spencer exhibition
Where: Palazzo Reale, Sala Dorica, Piazza del Plebiscito 1, Naples
When: From 13 September to 8 December 2019
Schedule: From 10: 00 to 20: 00, closed on Wednesdays
Price:
Full ticket 10 euro

Reduced ticket 8 euro

Free for children under 6 years