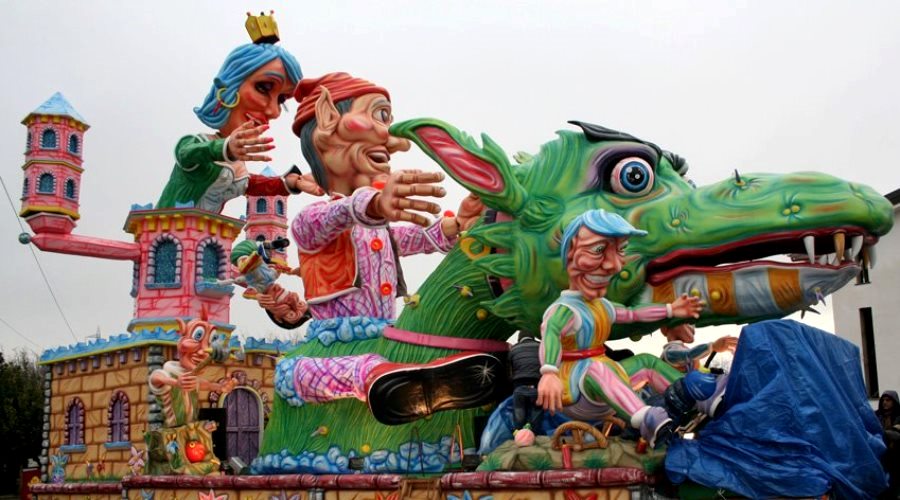 The Carnival of Saviano 2020 is renewed once again at the end of January: the traditional parade and the bonfire in the square
The Savianese 2020 Carnival will open on January 17, 2020 at 18:00 pm. The initial parade will bring the traditional back along the streets of the town parade of the Republic of Masaniello. The Fucarone will instead be lit at 20:00 same day.
In the days following the opening i will parade in the city large allegorical floats which made the event famous throughout Campania.
All the events of the Carnival of Saviano are free and they will last until 25 January 2020.
The parade of the Republic of Masaniello
The traditional parade that opens the Saviano carnival week every year involves many people from the country in historical dress. The participants will start from Circolo Arci in Via degli Orti at 18:00 and will open with the spectacular fire dance.
The Fucarone di Sant'Antonio
Still with the fire the celebrations for the inauguration of the fortieth edition of the Carnival of Saviano. In Sirico district the traditional will be switched on Bonfire for Sant'Antonio Abate, patron of the city.
Program of the Carnival of Saviano 2020
Sunday 16 February 2020
Presentation of allegorical floats and first parade
Sabato 23 Febbraio 2020
Second parade through the streets of the city
Tuesday 25 February 2020
Final parade of allegorical floats
Information on Carnevale Savianese 2020
Where: Saviano, Naples
When: from 17 January to 25 January 2020
Price: Free Event
Schedule:
carnival opening from 18:00
Fucarone di Sant'Antonio at 20:00
Image: from the Facebook page of the Savianese Carnival