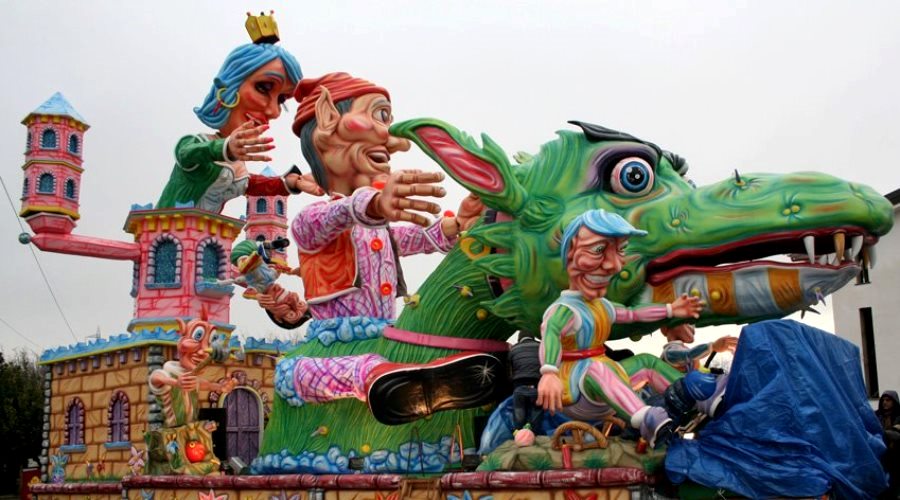 An edition of the Capua 2020 Carnival is scheduled, an opportunity to celebrate among allegorical floats, music, masks and more.
The expected celebrations for the Capua Carnival 2020, an appointment highly appreciated by the population and among the oldest in Italy, which will be held from 20 to 25 February 2020.
The event: the papier-mache masters and much more
Like every year, this event proves itself much loved by young and old, who have the opportunity to spend fun and leisure days.
Also this year i papier mache masters who will create for this special occasion of the fantastic allegorical floats.
There will also be plenty of room for the music, traveling shows, street artists and various folk groups.
The Carnival events program for
La complete program list you can download it on official page dedicated to the eventinstead, below are some of the expected events.
Thursday February 20
10:00 am - Piazza dei Giudici: The notine, masked group of children of the kindergarten of the "Pier delle Vigne" IC.
16:00 - Piazzale della Ferrovia: gathering of masks, floats, folk and musical groups
22:30 - Piazza dei Giudici: "A Festa de 'guagliune" with special guest Geolier
Friday February 21
20:00 am - Piazza dei Giudici: Random Music Party
Saturday February 22
17:30 - Piazza dei Giudici: "Fabulously" ASD 3F Dance, dance show
20:00 am - Piazza dei Giudici: "Team Rocker" in concert
Sunday February 23
10:00 am - Old Town Squares: Games, entertainment, bubbles, stands etc.
17:00 pm Via Principi Normanni at "The Grandparents' House": Carnival dedicated to the over
20:00 - Piazza dei Giudici: Luca Sepe and characters from Made in Sud.
Monday February 24
15:00 - S. Angelo in Formis: Carnival parade
20:30 am - Piazza dei Giudici: Manuela Villa in concert
Tuesday February 25
17:00 - Historic Center: Traveling shows
20:45 am - Piazza dei Giudici: Jovine on the Riddim
23 pm - Piazza Maiella: Departure of the funeral of the King Carnival and end of the party
Event information
Where: Various areas of Capua
When: From 20 to 25 February 2020
Timetable: Consult the program
Prices: Free event