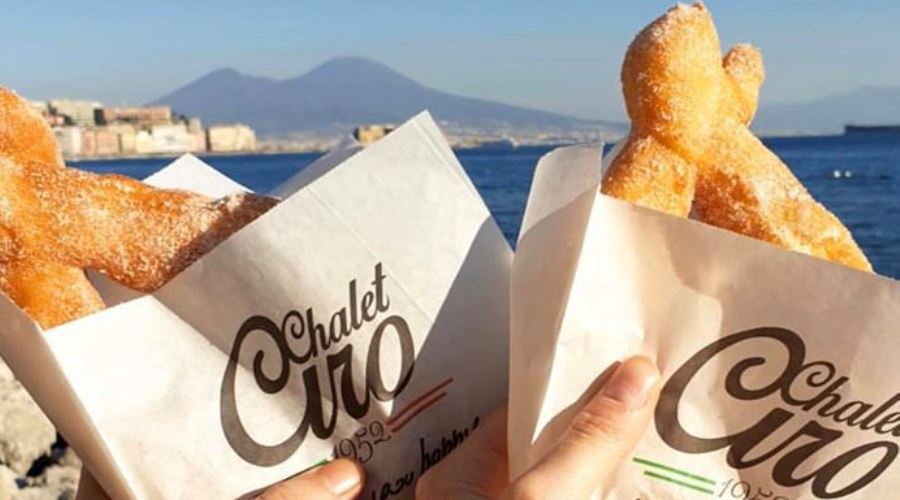 The historic Chalet Ciro has opened a new store in Garibaldi Station in Naples to welcome millions of tourists in the best way!
Lo Chalet Ciro in Mergellina is a fundamental reference point for all those who live the nightlife of Naples: open from early morning until late at night, the small Chalet facing the sea has been cooking for over half a century with real delicacies from the Neapolitan confectionery tradition.
After opening a Piazza Garibaldi where will a new Ciro emerge?
Ciro a Mergellina lands at the Central Station
The Central Station of Naples has known in recent years anhuge redevelopment push which has recently materialized in the completion of the renovation work of the external area of ​​the square.
Thanks also to the enormous increase intourist influx to Naples Garibaldi Station has gradually turned into a real one shopping center, literally grown around the tracks. Today it hosts many Neapolitan commercial and gastronomic realities including also Ciro in Mergellina.
The "branch" of the historic chalet was opened in front of the track 23, not far from the mermaid fountain which adorns the station, on the far right of the main entrance to the station.
A new opening in the Vomerese area?
The project for the opening of new points of sale does not stop exclusively at the expansion towards Piazza Garibaldi: rumors have spread (now practically confirmed), which will soon open a new Ciro al Vomero. The premises intended to house the new "chalet" would be those of a former bank, which will be divided and which already host a number of new activities related to the food sector.
Photo source: Chalet Ciro Facebook page