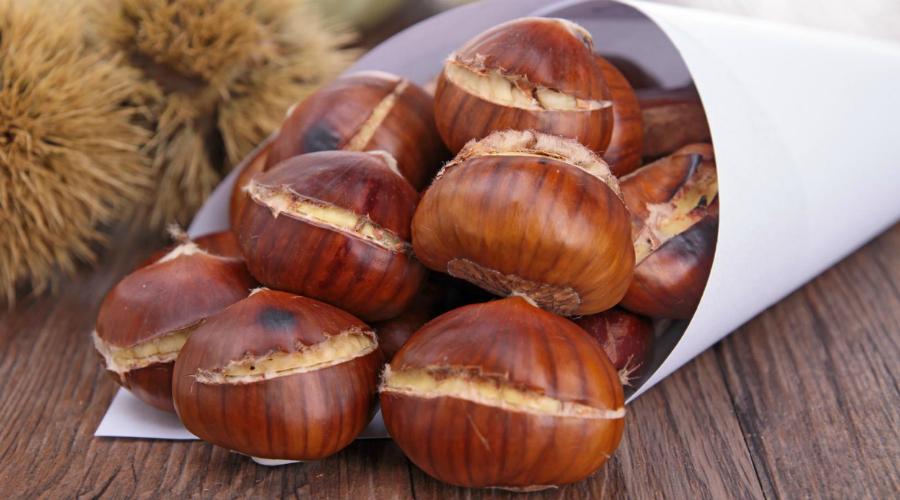 New appointment with the traditional Chestnut Festival in Lauro: there will be a 20 meter cast chestnut for this edition!
Saturday 26 and Sunday 27 October 2019 a Laurel, a municipality in the province of Avellino, will host the traditional festival that celebrates the autumn, or the Chestnut Festival.
The event that was organized by the ProLoco Moschiano FELIX will take place in the magnificent land of Irpinia, at the foot of the Lancellotti Castle. During the two days you will have the opportunity to walk among the stand that will be set up, Saturday starting at 19: 00 while on Sunday starting in the morning, and tasting the various local culinary specialties.
In fact, guests can choose from first courses, including i fusilli with sausage, speck and chestnut cream, the 'mbosta cafona with pancetta, mushrooms and provola or bean soup, chestnuts, sausage and bacon. In addition, a chestnut-wood trunk of the length of 20 meters, the typical dessert of Festival of Lauro.
Do not miss the fun and entertainment with the preparation of stands dedicated to products and artisan objects and with live performances of street artists and performances by folk groups.
Information on the Chestnut Festival in Lauro
When: 26 and 27 October 2019
Where: Lauro, near the Lancellotti Castle, Avellino
Hours: Saturday from 19: 00, Sunday open from morning
Price: free event