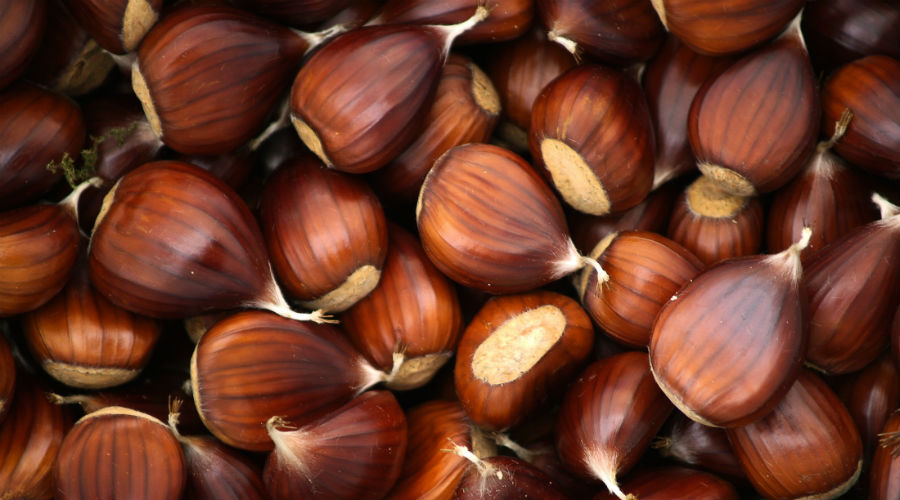 Sicignano degli Alburni will host the XNUMxesima edition of the Chestnut Festival: tasting of typical products and fun!
Da Friday 18 on Sunday 20 October 2019 at Sicignano degli Alburni, an Italian municipality in the province of Salerno, the 48th edition of the Chestnut Festival.
The event organized by the Municipality of Sicignano, by the Pro Loco Monti Alburni and Dal Forum dei Giovani is classified as traditional event of the place and it will be announced a week before with the itinerant festival in the various fractions of the country.
During the three days, those present will have the opportunity to walk through the streets of the village and taste the typical dishes al food market and the craftsmanship that will be set up just for the occasion. Guests can taste the roasted chestnuts which will be distributed and by reservation will be available guided tours to the Giusso del Galdo castle and the historic center.
They will certainly not be missing moments of fun and entertainment with the historic cart race, it equestrian show, street artists, traveling popular groups and traditional games.
Itinerant Festival Program
10 October
San Vito Plan
11 October
Galdo Degli Alburni
12 October
Scorzo
13 October
Zuppino
16 October
Castelluccio
17 October
Newfoundland
Chestnut Festival program
Friday October 18 2019
21 hours: 00 live concert C'AMMAFUNK
Saturday October 19 2019
08 hours: 00 Excursion to the Alburni mountains
16 Hours: 00 Pole Position cart race
17 Hours: 30 1519-2019 Conference: Britonio and the Jealousy of the Sun
From 18 hours: 00 traveling popular music
20 Hours: 30 Live Concerts
Sunday October 20
09 hours: 00 Holy Mass Church of San Matteo and Santa Margherita
10 Hours: 30 Street Artists I Giullari of the 2000 traveling circus
11 Hours: 00 historic cart race
11 hours: 30 greeting of the mayor
12 Hours: 00 The Falconers of the Irno
12 hours: 30 Exhibition of San Nicolò flag wavers
15 hours: 00 Traditional games in the square reserved for non-residents
16 Hours: 30 The Briganti and Bottari of the Alburni live concert
17 Hours: 30 Equestrian Show
18 Hours: 00 Historical Procession and Parade of flag-wavers
18 hours: 30 Faith Passion Tradition: The tromboniers of the filangieri farmhouse
19 Hours: 30 Awarding the cart race
Information on Chestnut Festival
Where: Sicignano degli Alburni, Salerno
When: 18, 19 and 20 October 2019
Timetable: from 08: 00
Price: free event
Contacts: facebook event | for guided tours 388 6332687 | 347 0568650 - 331 6241256