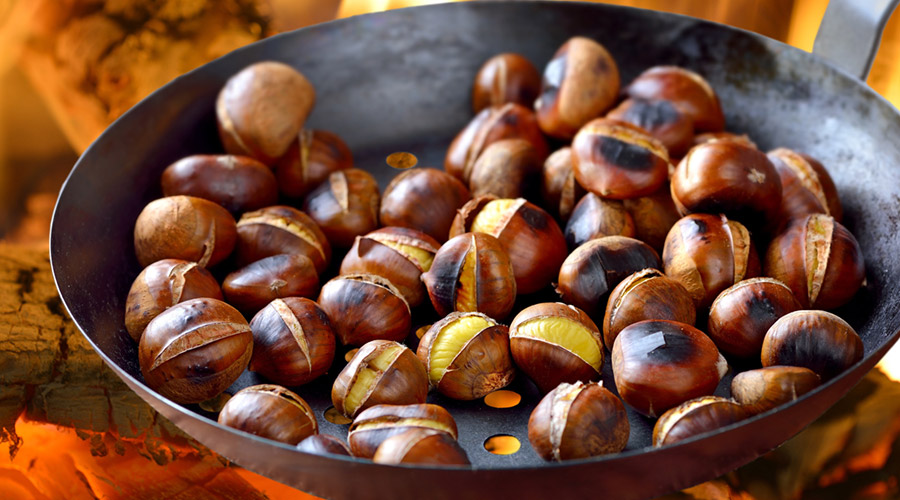 Also starting this year is the traditional Chestnut Festival 2019 of Scala in Salerno, in Piazza Municipio, now in its 44 edition.
Finally everything is ready for the launch of the 44esima Chestnut Festival 2019 a Ladder, in the province of Salerno.
For well two weekends in a row, and more precisely in the days 12, 13, 19 and 20 October, Piazza Municipio will open to this festival entirely dedicated to the world of castagna.
Many the kiosks where they will take place exhibitions and tastings of typical specialties based on chestnuts, which will delight the palate of the customers and will open to the public from 17.00.
During the days of the event they will also be multiple activities to which one can take part and varied entertainment designed to meet the taste of a diverse audience.
In addition to the concerts in which they will play various live band, there will also be space for music to dance to folk songs, For comedy shows with the presence of Paolo Caiazzo e Simone Schettino di Made in South and more.
The will then be played on "Palio delle Contrade", a tournament with various popular games to which young people from the Scala districts will participate.
Expected also the inevitable donkey race, where jockeys mount without saddle and compete along a special path in the center of the town.
Program
To know the complete program of the party can be consulted Facebook page of the event.
Information on the Chestnut Festival 2019 of Scala
Where: Scala, Piazza Municipio, Salerno
When: 12,13,19,20 October 2019
Timetable: From 17 onwards
Price: Free admission