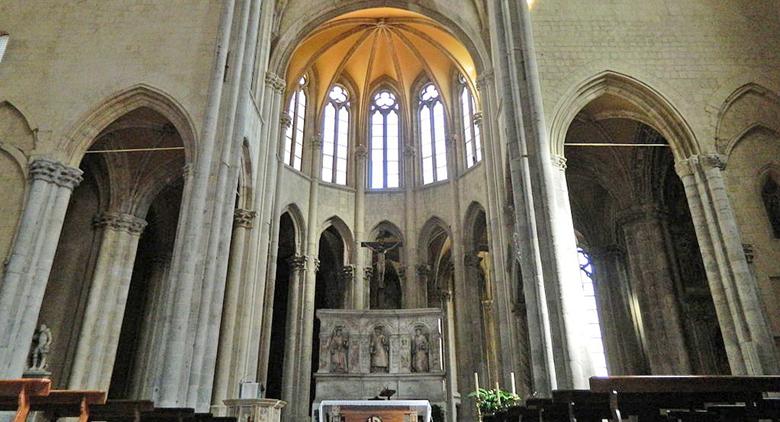 The monumental complex
Il monumental complex of San Lorenzo Maggiore represents a fascinating example of Greek-Roman architecture in the heart of the historic center of Naples. In fact, here lies the heart of the ancient city, where you can take a journey back in time even exploring the subsoil of Neapolis.
The complex includes:
The basilica
La early Christian basilica was dedicated to the protomartyr Lorenzo between 533 and 555, years of the bishopric of John II, and donated to the Franciscan friars in 1234. Between 1270 and 1275, at the behest of Charles I, a larger basilica was built.
The Roman subsoil
The San Lorenzo Maggiore complex offers the opportunity for visitors to perform a real journey back in time to the ancient "Neapolis", where you can follow a road of the time with the related shops, admire the "Cryptoporticus" and the "Macellum.
The rooms
Inside the rooms of the complex it is possible to accommodate private events, exhibitions or conferences. These are the rooms:
Sixtus V
Chapter
Convivio
Masters
Information on the Church of San Lorenzo Maggiore
Opening time
Every day from 9: 30 to 17: 30
price tickets
Full: € 9 (20% discount with Artecard)
Reduced: € 7 (over 65, Campania Artecard, Teachers, University)
Reduced: 6 € - School groups - Under 18
Address
Piazza San Gaetano 316, Naples
How to get
By subway
Subway 1 Line, Dante stop, take Via Port'Alba and Via dei Tribunali (about 9 minutes on foot).
Subway 2 Line, Cavour stop, walk through via Costantinopoli, piazza Bellini, via dei Tribunali (about 15 minutes).
Contacts
Tel: 081 2110860; 389 5404071
Email: scavisanlorenzo@libero.it
Official site of the Monumental Complex of San Lorenzo Maggiore
[Votes: 0 Media Rating: 0 / 5]