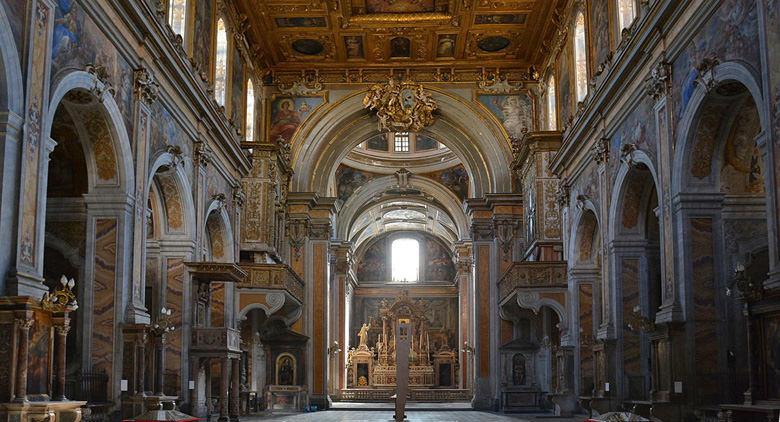 The complex
The monumental complex of Santa Maria La Nova consists of the church, from the Sacristy, From 'Ancient Refectory and from two cloisters, of which the smallest houses frescoes related to the life of S. Giacomo della Marca and several sepulchral monuments, including the hypothetically attributed to Vlad III, alias Conte Dracula.
The lavish late Renaissance church, on the other hand, is enriched by tables of the Curia, dell'Imparato, Corenzio, and a splendid altar of the Fanzago. tombstone of Giovanna d'Aragona, wife of Ferdinando I.
It is also home to the ARCA museum, museum ofContemporary Religious Art.
Information on the Church of Santa Maria la Nova
Opening time:
Monday to Friday - 9.30 / 15.00 hours
Saturday and Sunday - 9.30 / 14.00 hours
Church and Museum have the same schedules
ARCA Museum Tickets Price:
Full € 5
Reduced € 3 (under 18 years)
Contacts:
How to get:
Address: Piazza Santa Maria la Nova, 44
From Piazza Garibaldi: L1 metro line, University station, or R2 bus, go along Corso Umberto to Piazza Borsa, turn right and right again to Piazza Santa Maria la Nova (both cases, about 5 min. On foot ).
[Votes: 0 Media Rating: 0 / 5]