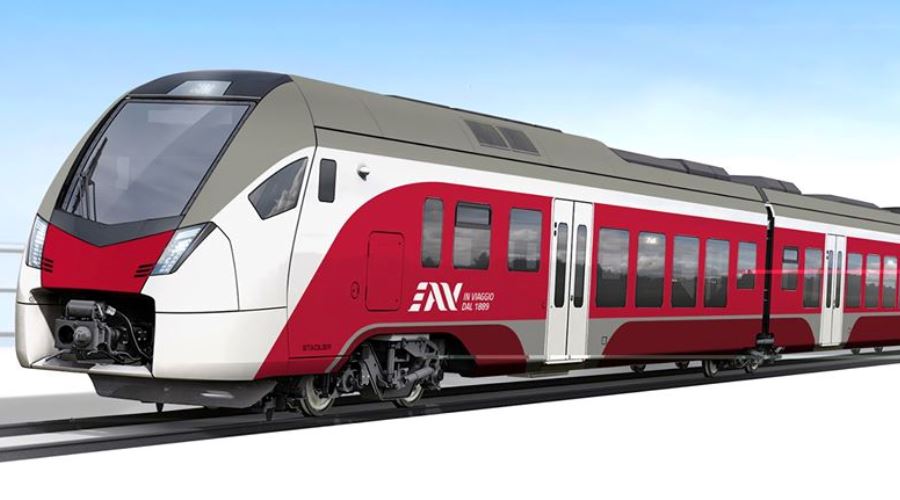 The Circumvesuviana in Naples will have 40 new trains produced by Hitachi: efficiency target for EAV
For the first time in over twenty years, la Circumvesuviana of Naples it is putting in place some profound structural improvements of the structural and infrastructural endowments of the company. One of the most important steps in this process is the commissioning of 40 new trains which, as announced by EAV, will be produced by Hitachi Rail.
The technological giant is not new to agreements and supplies for mobility in Campania, since it is currently also providing for the completion of the works in the Line 6, which will serve the western part of the metropolitan area of ​​Naples.
Times and costs of the operation
La tender for the supply of new trains was called and concluded in September 2019, with the victory of Hitachi Rail: the official announcement was made by Vincenzo de Luca through the Facebook profile of the President of the Campania Region.
The company is committed to deliver the first train in the arc of two years after signing the contract, therefore the new cars will circulate on the circumvesuviana line starting in 2021.
The entire production cost of the new Hitachi Rail trains amounts to 314 million, an investment that Campania region wanted to employ for the improvement of security of passengers and, of course, to ensure a better service on one of the most used railway routes in Campania.
Photo: Facebook