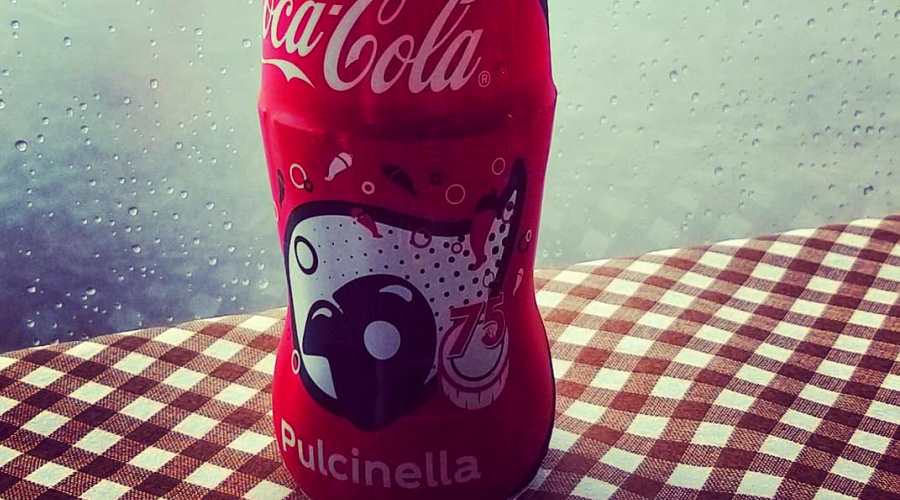 Coca Cola and Naples have for years made an indissoluble bond and on the occasion of Christmas 2019 the beautiful bottles with the numbers of the grimace arrive!
Coca Cola built his own in Campania, and more precisely in Marcianise largest production plant in Italy. Right from here starts the very deep bond between the brand of the most famous carbonated drink in the world and the Neapolitan culture, that this year becomes directly part of the brand's Christmas communication.
The numbers of the grimace for Coca Cola
Of course Coca Cola did not produce ninety different bottles with all the numbers of the Neapolitan grimace, but wanted to choose five of the most representative numbers, that is connected to important elements of Christmas and the Grimace: theItaly, la laid table laugh, la party and naturally Pulcinella.
Original works by Neapolitan artists
Even the authors of the graphics for the new Coca Cola bottles were not chosen at random: they are all part of the International School of Comix, which is based in the city and have had complete freedom in the realization of the work. The artists are: Angelo Caruso, Carlo Vitelli, Giusy Zambrano, Federica Pelliccio, Antonio Michele Luise, Antonio Pistola and Giuseppe Ferrigno.
Cover method: chiccadi77