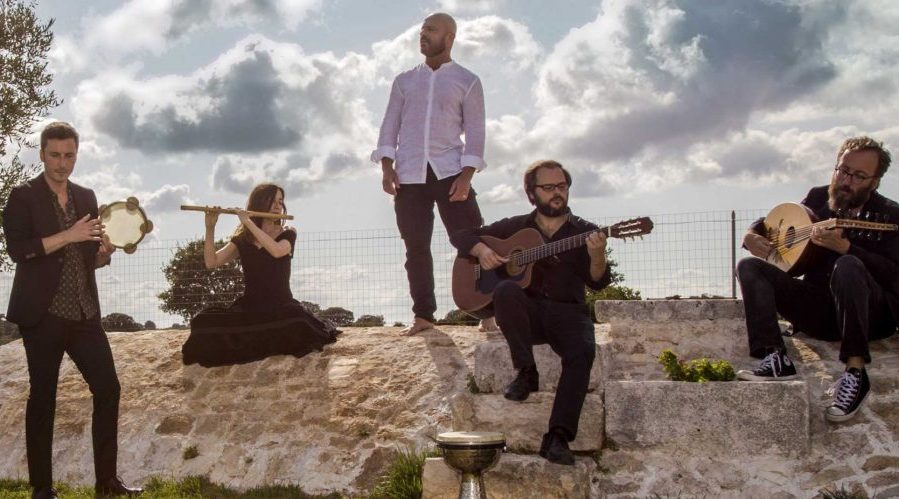 An intense and refined evening with Raiz and the Radicanto with the intimate concert in the Cloister of San Domenico Maggiore in Naples!
Thursday 24 September 2020 Root will be in concert a Naples in Cloister of San Domenico Maggiore together with the group Radicanto. It is a concert that combines the voices of the historic founder of Almamegretta, Raiz, and that of Giuseppe De Trizio.
During the evening, the artists will propose us a intimate concert, refined ed intense in which they will alternate traditional songs with new compositions between Neapolitan song, Sephardic cantigas, North African rhythms, Middle Easternie Asians in a wonderful mix of languages ​​and languages.
The live will take place in the context ofiZimbra Music Fest which includes a rich program of concerts by talented Neapolitan artists, more or less known.
Limited seats at the concert
Given that the concert, for the Coronavirus emergency, provides limited seats, the organization recommends buy pre-sale tickets online both to facilitate entry and to secure a seat.
Information on the Raiz & Radicanto concert
When: 24 September 2020
Where: Cloister of San Domenico Maggiore, vico San Domenico Maggiore
Timetable: opening 20.30, beginning of concert 21.00
Price: € 12 + presale rights (single seat). Tickets can be purchased on Eventbrite
Info and contacts: info@izimbraculture.it | +39 3392558773 +39 3427926929 | Facebook event | IZimbra Culture site
Photo source: GiuseppeDeTrizio.it