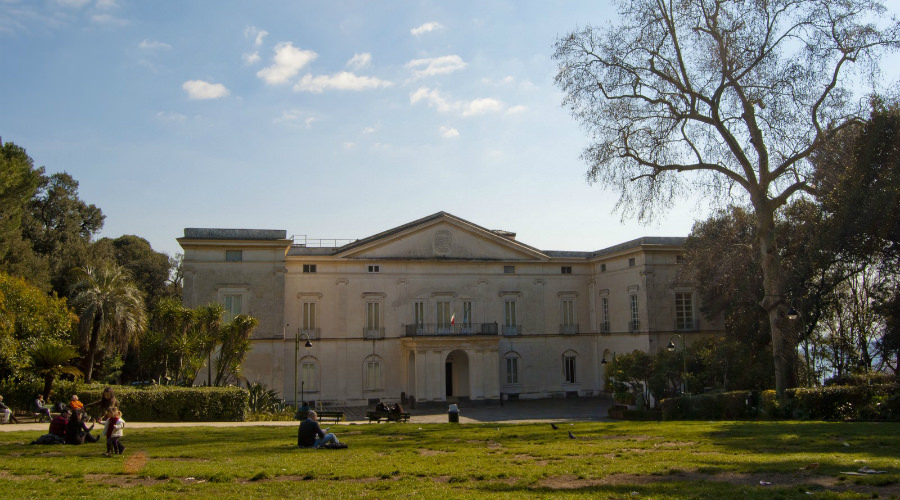 In the Duca di Martina Museum, in the Villa Floridiana in Naples, there will be meetings for the VII edition of the Conversation cycle dedicated to art, literature, theater and music!
Update: in compliance with the decree against Coronavirus, the events are canceled until April 3.
***
In the Duca di Martina Museum located in the enchanting Floridiana Villa in Naples until the spring of 2020 there will be new appointments with the seventh edition of the series of meetings "Conversations in Floridiana, between art, literature, theater and music".
The event that has been taking place for several years is always very successful, attracting countless visitors to watch the interesting cycle of conversations held by university professors and experts with the aim of promoting knowledge of cultural heritage.
The conversations for this edition will focus on animal world, deepening the cultural context in which the elegant decorations or precious porcelain compositions of the eighteenth and nineteenth centuries exhibited at the Museum, representing subjects of the animal world.
You can participate in the meetings by purchasing the reduced ticket a 2 € and the CIDI, accredited body for training at the MIUR, releases to teachers and students, who request it, certificate of participation valid for the purposes of updating and recognition of educational credits.
The program
Saturday October 12 2019, 11.00 hours - Nightingales and other animals - Luisa Ambrosio, director of the Duca di Martina Museum - Mariateresa Sarpi, technical director of MIUR.
Saturday November 9 2019, 11.00 hours - Noah's Ark by the Duke of Martina - Maia Confalone, art historian
Saturday December 14 2019, 11.00 hours - Hybrids: fantastic literary creatures - Giuditta Grosso, professor of Italian literature at the Vittorio Emanuele II high school in Naples
Saturday January 11 2020, 11.00 hours - Birds, birds and birds - Luigi Barletta, professor of Fine Arts Academy of Naples
Saturday February 8 2020, 11.00 hours - August songs between nature and stage - Lucio Tufano, Professor of History of Music, University of Palermo
Saturday March 14 2020, 11.00 hours - The desire to imitate birds - Antonio Moccia, professor of Aerospace systems and systems, Department of Industrial Engineering, University of Naples Federico II
Saturday April 18 2020, 11.00 hours - Telling nature: Leonardo's fairy tales - Carlo Vecce, Professor of Italian Literature, Oriental University Institute of Naples
Saturday May 9 2020, 11.00 hours - The myth of Acteon - Gennaro Carillo, professor of History of political doctrines, Suor Orsola Benincasa University
Information on Conversations in Floridiana
Where: Villa Floridiana, Via Domenico Cimerosa, 77
When: from Saturday 12 October 2019 to Saturday 9 May 2020
Hours: 11 hours: 00
Price: 2 euro ticket
Contacts: 081 578 8418