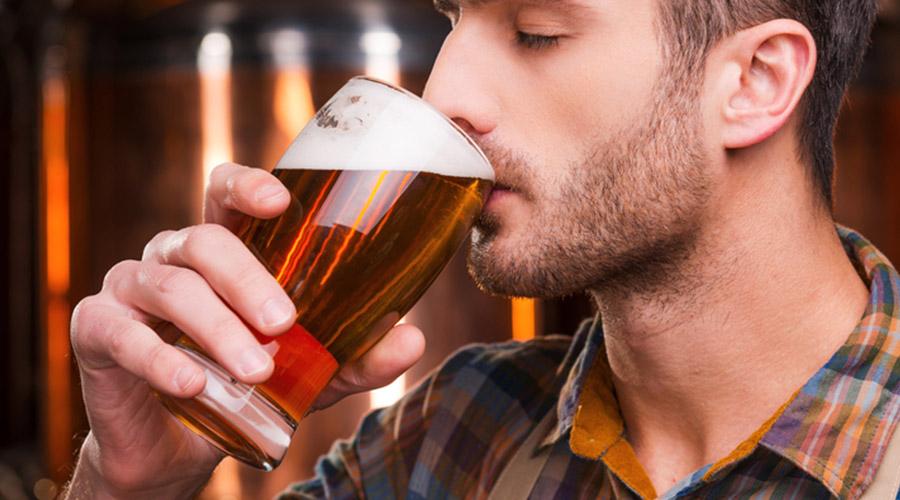 The best restaurants in Naples where you can taste excellent craft beers on tap and bottled!
They are more and more i microbreweries local that produce craft beer thanks to the experience of master brewers and even in the pubs and pubs of Naples you can find products of excellent quality and unique flavor.
In the city and in the province you can find excellent craft beers on tap that will make us taste tastes I decided, delicate, fruity and bitters that only this type of product can grant. From pale ale to pilsner, passing by bitchy and the weiss, you can discover a new world that certainly will not disappoint lovers and neophytes of this blond nectar.
Not to be disregarded, however, even the craft bottled, especially if made inspired by the room to which they are dedicated.
Below, we recommend the local and the breweries of Naples with the best craft beers not to be missed!
Flegreo Brewery
Il Flegreo Brewery It is located in Bagnoli and is the result of the passion of three local young people who have always dreamed of making their own craft beer. The dream has become reality and now I am well 3 the beers on tap (with the respective versions in the bottle) that can be tasted in the room. In fact, the three boys already produced their own beer in a brewery always in the neighborhood, but since January 2016 have decided to open a pub and sell their own creations.
You can find La 10 (a reference to Maradona), the Kumata e the Waiassen (the name speaks for itself), three beers that are clearly inspired by different aspects of our culture. The first is one Golden Ale, a clear one with a strong flavor, the second one Scotch Ale amber and the third one White.
Where: via Ilioneo, 48
Contacts: 3318686090 | Flegreo Brewery website
The Sign

A place on the Lungomare di Pozzuoli different from the usual pubs thanks to its style steam punk and to the gourmet menu that offers. Since February 2016 has its own bottled craft beer, produced for them by a local microbrewery. It is a American Pale Ale (APA) call Mechanical Dream. Most likely, a red one will also be produced.
In addition, in addition to its historic 5 beers on tap (including the handmade Poretti Ambrata), it adds more Handmade 2 (always on tap) that will go rotary, all always produced by local breweries.
Where: Corso Umberto I, 51 / A
Contacts: 081 526 0372
Gold Blond Brewery

The Gold Blond brewery is located both at the La Cartiera Shopping Center in Pompeii and at the Campania Shopping Center. Active from 2006, it produces its own beers in the exposed installations in both centers, offering customers products of excellent quality. Also in this case it is draft beers, made by a Brewer with forty years experience. They do not undergo filtration, pasteurization, stabilization or addition of preservatives because they are consumed directly on site.
You can taste it Gold Blond Premium, a pilsner premium golden-blond color made respecting the Czech tradition. The second beer is the Edward's Beer, a double malt lager with an amber color and fruity aroma.
Where:
La Cartiera Shopping Center: A3 Highway - Pompei Est Exit - Scafati - Via del Macello, 22 (Pompeii)
Campania Shopping Center: A1 Motorway - Caserta Sud Exit - SS 87 Locality Aurno (Marcianise - CE)
Contacts:
081 8503 574 Paper Mill Shopping Center
Campania Shopping Center 0823 773 006
Price: € €
Hoppy Ending

Where: Via Santa Maria della Libera 30, Naples
Timetables: every day 17: 00 - 2: 00, Fri-Sat up to 3: 00
Contacts: 081 1877 9206; Facebook page
Price: € €
Il Birraiuolo

This restaurant in the historic center is entirely dedicated to beer, representing one of the most equipped places in the city. The value for money is average and the staff will be able to lead you very well in the choice of product. Small and collected, it is ideal to spend a relaxing evening tasting an excellent beer in company.
Where: Via Vincenzo Bellini 48, 80135, Naples
Hours: every day 18: 30-0: 00, Fri-Sat up to 2: 00
Contacts: 0815492703; Facebook page
Price: €€
Cannabistrò

Particularly Neapolitan restaurant located in Via Bellini focused on the idea of ​​offering to patrons products made from hemp. In addition to food, then, we find a micro-brewery crafted beer brooch deriving from the famous seedling.
Where: Via V. Bellini 13 - Naples
Timetables: Tue-Thu 18: 00 - 2: 00; Fri 18: 00 - 2: 30; sat 18: 00 - 3: 00; Sun 18: 00 - 1: 30; Monday closed
Contacts: 081-1858 2868; Facebook page
Prezzi: € €
Cucchiarè - Beerevolution

A true institution of the area, it counts more than 300 beer labels. Even the accompanying menu is not far behind, the vast offer of dishes and spirits. Inside the room there is also a shop where you can buy bottles and bring them home. Once you enter Cucchiarè you will be spoiled for choice!
Where: Provincial Road to Nola 37 / 39 - San Vitaliano (Na)
Contacts: 347 174 2645; Facebook page
Price: € €
Murphy's Law

It is one of the best pubs in Vomero, not only for its excellent food, but also for its beers. The philosophy of the restaurant is to let the public know the vast panorama of craft beers. For this reason they are alternated to the counter always different beers able to stimulate the curiosity and the interest of the patrons.
Where: Via Luca Giordano, 156 - 80129 Naples | via Giovanni Merliani, 160 80129 Naples
Timetables: every day 12: 00 / 16: 00 - 18: 00 / 01: 00, Sunday from 18: 00
Contacts: 081-5781023; Facebook page
Price: € €