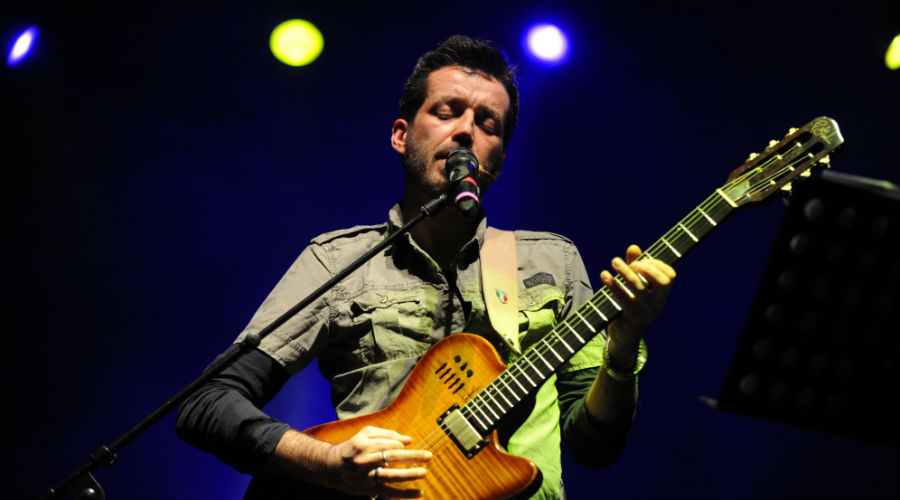 Daniele Silvestri will perform at the Palapartenope theater in Naples with the Tour the Earth under the Feet, his last and lucky record.
Daniele Silvestri will perform in winter a Naples al PalaPartenope Theater il November 16 2019 in his new tour, during which he will play live the songs of his last and lucky album, the Earth under the Feet, which was released last spring and which has been very successful both among its supporters and among music critics.
This album was launched with the participation of Daniele Silvestri at the last Sanremo Festival, where he duet with the rocker Manuel Agnelli and with rapper Rancore!
His career, which began in local underground of Rome about 25 years ago, it had a positive shock in the 2015 thanks to the lucky recording project and the subsequent tour entitled Master of the Festival, which he shared with colleagues Niccolò Fabi and Max Gazzè!
During last summer he performed in suggestive locations such as the Greek Theater of Tindari and many others. Now he has decided to try his hand at the sports stadium after so many years, an unusual environment for the Roman singer, as he is used to performing in smaller places like the theaters or clubs.
Information on Daniele Silvestri's concert
When: 16 November 2019
Where: Palapartenope Theater Via C. Barbagallo, 115
Hours: 21 hours
Prezzi:
Parterre 34,50
40 tribune. 25