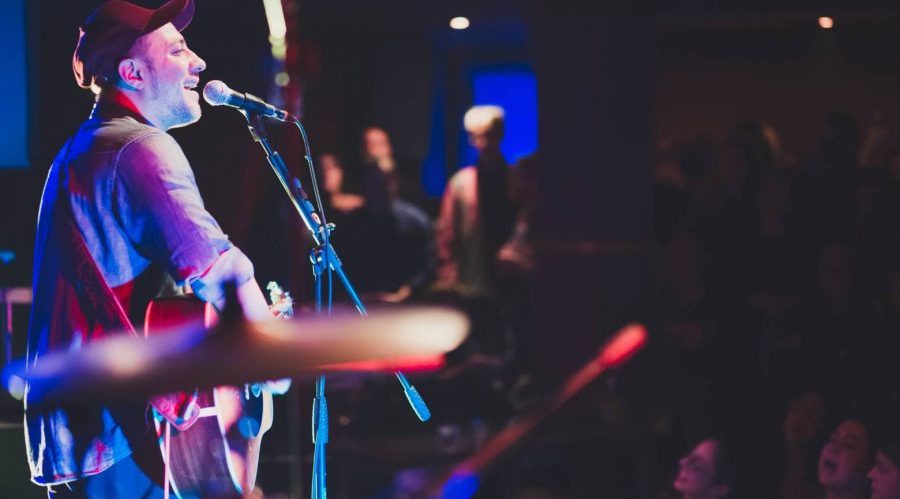 The Foja frontman, Dario Sansone, in concert in an unpublished live in the Cloister of San Domenico Maggiore with only voice and guitar.
Sunday 6 September 2020 the leader of Foja, Dario Sansone, will be in concert in the Cloister of San Domenico Maggiore in Naples for a very special evening.
The Neapolitan artist will perform in a live, scheduled in the broad program of the review Summer in Naples, with solo voice and guitar. Will propose i most famous tracks and also the lesser known ones of the Foja, in one unpublished version, to bring unforgettable emotions to all his fans.
This concert will be intimate and exclusive, traveling on the thread of pure and deep feelings and existential questions that each of us asks.
To enrich this wonderful evening, Dario Sansone will also sing us some unpublished tracks and cover.
Definitely the location will help to make everything even more suggestive since the Cloister of the Basilica of San Domenico Maggiore, in the historic center of Naples, is a unique place.
Information on the Dario Sansone concert
When: 6 September 2020
Where: Cloister of the Basilica of San Domenico Maggiore, Vico San Domenico Maggiore
Timetable: 21.00
Price: 12 euros. Tickets on TicketOnline
Credit Photo: Marco Albanelli