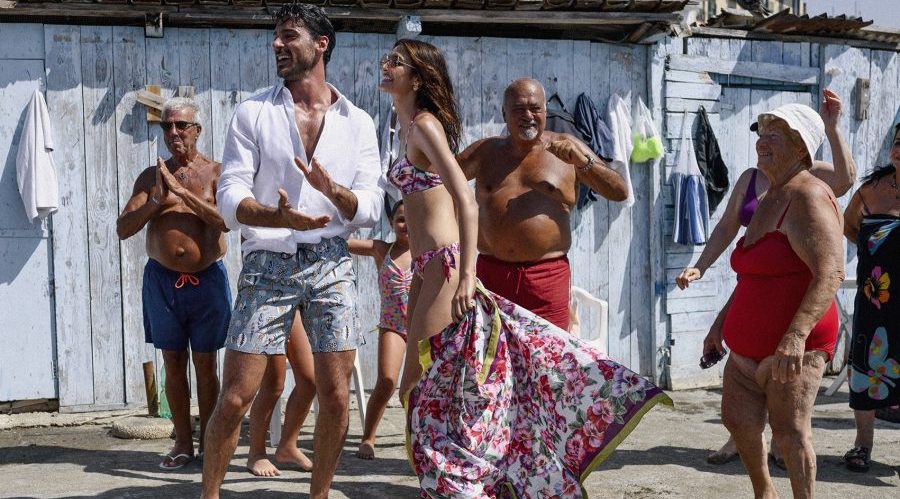 The new advertising campaign for the summer of Dolce and Gabbana is set in Naples with the actor Michele Morrone, chosen after the great success on Netflix!
The stylists Dolce & Gabbana return to choose Naples as a location for their own spot and, just in these days of early August, they published, on their Facebook page, some Photos relating to the promotion of the new line of clothes and accessories.
La star chosen as testimonial is Michele Morrone and he is the protagonist, together with other models, of the campaign "Summer in Naples". Morrone is considered the new Italian sex symbol after the success of the film starring him on Netflix, "365 days".
These are images they advertise sunglasses, summer clothes women's, vests, shirts and men's trousers and various other accessories, worn by two Italian models.
The models Chiara and Elda and the aforementioned Michele are models which, against the background of typical corners of the city of Naples, show D&G products. Flanked or surrounded by "traditional" Neapolitan figures and posing in characteristic alleys, but especially on the beaches, create colorful and captivating spots.
The hashtag that also accompanies some videos on the page is #DGLovesNapoli and, from photos and videos, this love for our city is perceived.
The photo gallery
Here are some photos of the new D&G spots in Naples.
Previous D&G commercials in Naples
Recall that D&G are not new to the creation of advertisements set in Naples. A few years ago, in the midst of Game of Thrones' success, gods shot video starring Jon Snow and, in 2016, they organized a real one event kermesse. In addition, they also shot a video in Capri for a perfume.
Credit photographs: Ciro Pipoli