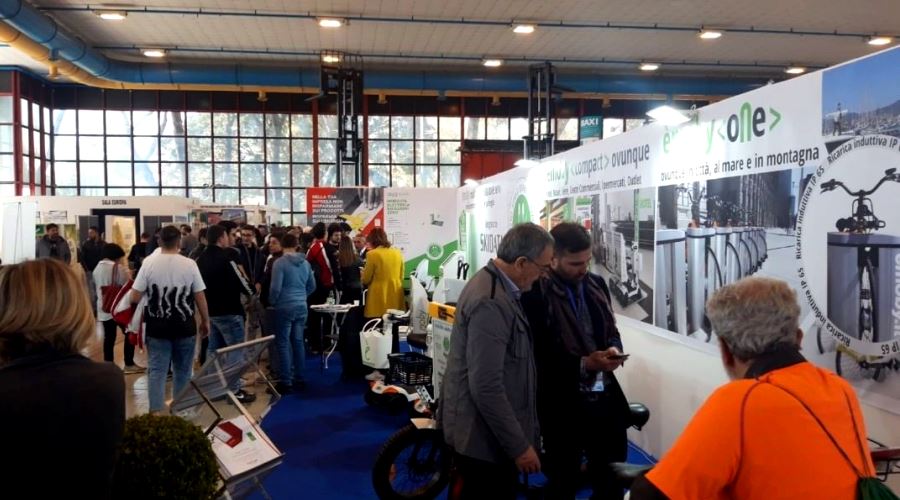 EnergyMed 2020 takes place exceptionally online due to the Coronavirus emergency. Two days of webinars and interviews are scheduled.
Due to the Coronavirus emergency, the event turns, for the moment, into "EnergyMed 2020 Online Preview". webinars and interviews on incentives, energy efficiency, sustainable mobility, environment and circular economy and much more are held on 4 and 5 June 2020 with RemTech Expo and other partners.
Here's the schedule:
Thursday 4 June
10.00 am - Green restart: how to promote energy efficiency and environmental sustainability
Download the programs
15.00 pm - Sustainable construction and 110% Superbonus, driving the green economy
Friday 5 June
10.00 am - The best solutions for mobility and sustainable urban micro mobility
Download the programs
15.00 pm - Companies for energy efficiency with innovative technologies: PV, storage, heat pumps
***
EnergyMed promises to repeat the public success of past editions.
It will also take place at the Naples Overseas Exhibition, in an exhibition area of ​​8.000 square meters, from 26 to 28 March | June 4th and 5th starting from 9:30 in the morning.
What is EnergyMed?
EnergyMed aims to be a reference event for the entire so-called sector "Green sector".
The event has now come to his thirteenth edition, will bring many to Naples exhibiting companies from the various sectors of the green economy, i.e.eco-sustainable economy: heating, components, air conditioning, refrigeration, renewable energy
These are just some of the areas of specialization of the companies present at EnergyMed.
The collaboration with RemTech Expo
This year EnergyMed adds to its many disciplines of interest also those related to territorial management at the level of redevelopment, regeneration, maintenance and safety of natural areas and their responsible exploitation within acircular economy, or an economy based on the continuous renewal of resources from which wealth is generated.
Conferences and training credits
Over the three days several will be kept conferences and lectures on topics of crucial importance in the green economy, in order to train professionals who work in the sector and spread as much awareness as possible that moving to an ecologically sustainable economy is not only necessary, but increasingly urgent.
Free admission for Napolike users
Thanks to the media partnership established between our portal and Energy Med our users will be able to take advantage of a free and priority entrance at the fair using the code NPLIKEM20 to be inserted in thespecial section of the site.
Information on EnergyMed 2020
Where: Mostra d'Oltremare, Viale Kennedy, Naples
When: from 26 to 28 March And June 4 5 2020
Price: 10 euros | free entry for Napolike users (using the code indicated in the text)
Photos from Instagram of emobyscooter