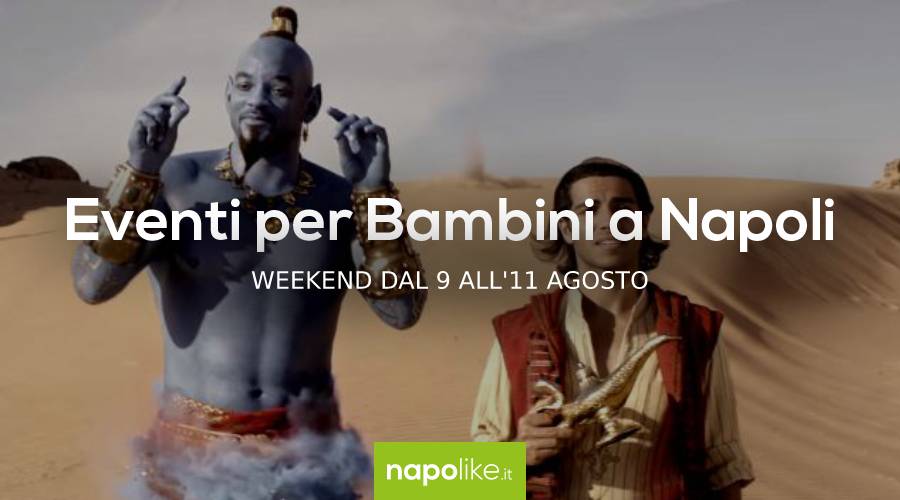 Refreshing pools, open-air cinema and the wonderful San Lorenzo Night among events for children in Naples during the weekend from 9 to 11 August 2019.
In this heat weekend ranging from 9 to 11 August 2019, families and children they can certainly have fun participating in one of the events that our Naples offers.
First of all, there is the possibility of taking a nice refreshing bath in one of the many swimming pools in Naples or enjoy the San Lorenzo evening to observe the wonderful shooting stars during one of the initiatives designed for this occasion.
For dinosaur lovers, there is always the shows Dinosaurs in Flesh and Bones to the Astroni Reserve.
Here are the events for children.
[Votes: 0 Media Rating: 0 / 5]