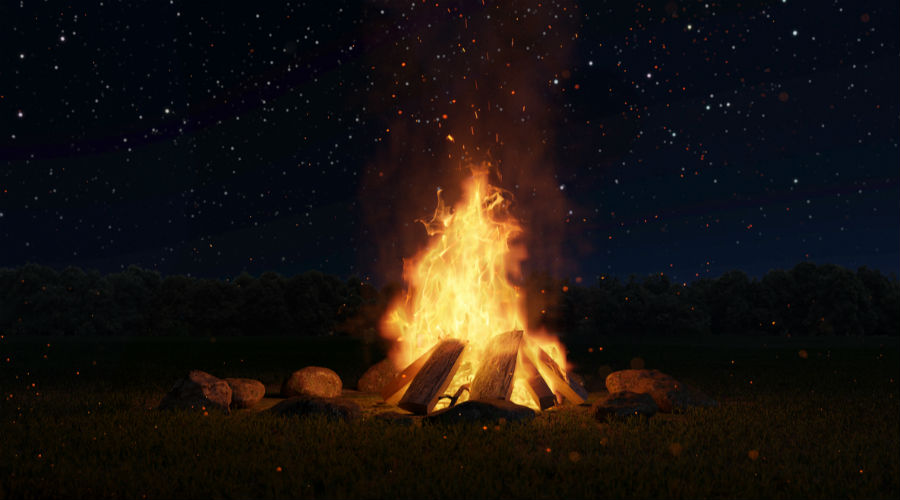 The events with music and colors for the Festa di Sant'Antonio 2020 and the lighting of the famous bonfires and memorial stones!
The typical feast of Sant'Antonio Abate is celebrated all over the country on January 17 2020 and, also to Naples and Campania, there are many events involving the lighting of the famous fucarazzo. It is an auspicious bonfire that is lit in the late evening accompanied by music, shows and lots of fun.
In many municipalities in our region, as in our city, the aim is to recalling good luck through the lighting of stones that ward off disease and suffering, as St. Anthony did by stealing fire from the Devil.
Here are all the events in Naples and Campania for the night of Sant'Antonio.
Naples and its province
Borgo di Sant'Antonio, Sant'Antonio and Forcella

Every year, in these places of Naples, a big bonfire is celebrated. In the famous Borgo di Sant'Antonio this event is celebrated in the well-known "Buvero 'e Sant'Antonio", which takes its name from the church, and so we will try to chase away all bad luck and bad luck.
When: night between the 16 and 17 January 2020
Saviano
Saviano is preparing to kick off his traditional Carnival and he does it by anticipating the events with the celebrations for Sant'Antonio with the fucarone.
More information in our article.
Cicciano
Also this year the municipality of Cicciano celebrates with the Night of the Bonfires with an involving tammuriata played by the great Marcello Colasurdo and other guests.
More information in our article.
bacoli

At the Barc / co Cerillo in Bacoli for the first time Sant'Antonio is celebrated with a fucarazzo in the night between 17 and 18 January. The evening will also be cheered by music and percussion.
When: 17 January at 17.30
Where: via Cerillo, 56 - Bacoli
Somma Vesuviana
The bonfire also returns to Somma Vesuviana with the Zì Riccardo Cultural Association and the Women of Tammorra. It begins with the parade 'o pazzariello, followed by the blessing and the lighting of the fire. There will be traditional songs and dances, as well as typical dishes.
When: 17 January at 18.30
Where: via Colle - 80049 Somma Vesuviana
Campania
Nusco

In the famous municipality in the province of Avellino, where the Night of the Bonfires takes place every year, even in 2020 the celebrations with the typical bonfires could not be missing. Among colors, music, fires and lots of magic, in the historic center of Nusco will be unforgettable nights. Traditional dishes will not be missing.
More information in our article.
Macerata Campania
In the province of Caserta, in Macerata Campania, the Feast of Sant'Antonio Abate takes place until 17 January. Started already on January 10th, it includes a program full of events, music, exhibitions, parades of floats and the lighting of the memorial stone, of course.
When: from 10 to 17 January
Where: Macerata Campania