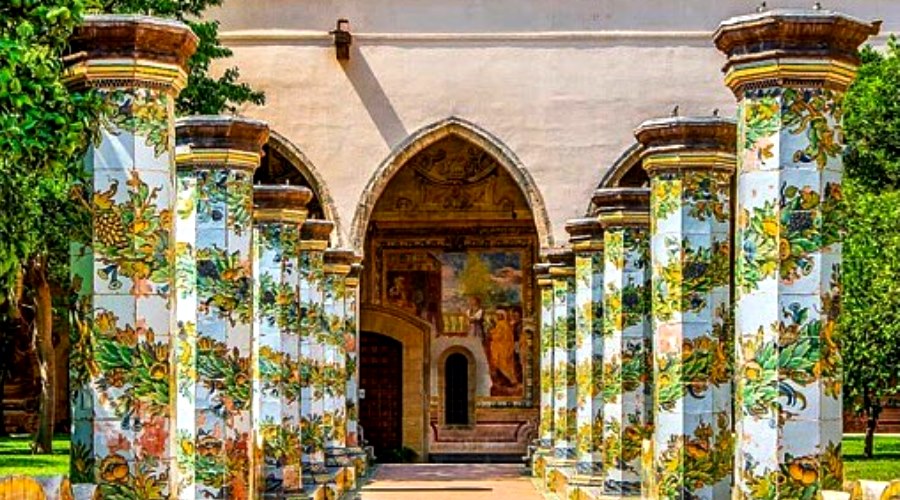 The Chiostro di Santa Chiara in October will open to the public on the occasion of Family Day at the Museum
The Majolica Cloister of Santa Chiara is one of the most hidden wonders of Naples: it will be open to the public on 13 October on the occasion of the Family Days at the Museum with an absolutely special event.
To welcome the families who want to visit the cloister there will be the Queen of Naples in person (played by a costumed actress) who will accompany visitors to discover the works of art, will invite them to try their hand at small creative workshops for the whole family ea have a snack with her before saying goodbye.
The ticket for the event costs 4,50 euros never kids under 14 years will enter for free.
The majolica cloister or Cloister of the Poor Clares of the Monastery of Santa Chiara is one of the most famous ceramic works of the city and dates back to the eighteenth century. Fortunately it remained untouched by the two very serious explosions that almost destroyed the church of Santa Chiara during the Second World War.
No need to book.
Information on Family Day at the Museo al Chiostro di Santa Chiara
Where: Church of Santa Chiara, Naples
When: 13 October 2019
Price: 4,50 Euro (free under 14 years). No reservation is required.
Time: from 10: 30 12 to: 30