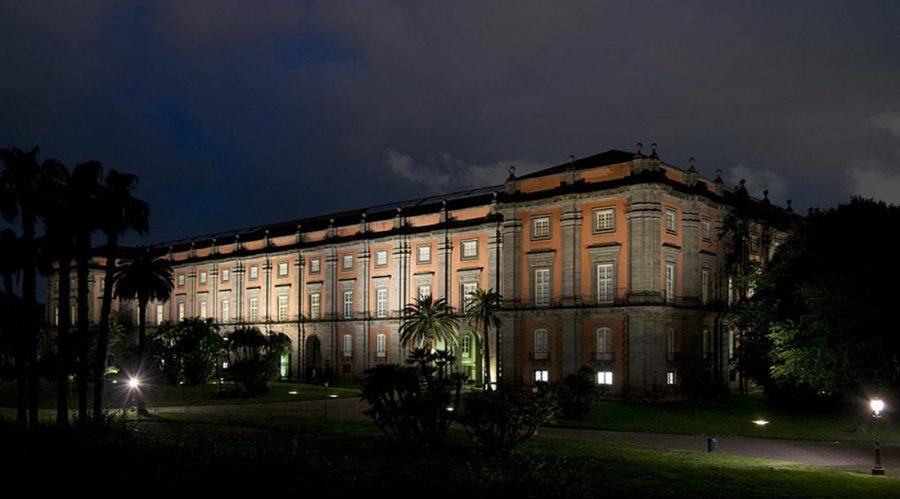 Tarantella, pizzica and shooting stars in the Bosco di Capodimonte in Naples with the third edition of the Festival of Popular Music of Southern Italy!
From 8 to 10 August 2020 the third edition of the Festival of Popular Music of Southern Italy al Wood of Capodimonte with concerts and shows ranging from tarantella to pizzica with sounds typical of our southern regions.
A special night will be on August 10, the night of San Lorenzo, during which you can observe the shooting stars typical of this night listening to the "popular" repertoire of the Petit Ensemble MusiCapodimonte. These are new songs and melodies created by the Sound Archive of the Neapolitan Song, led by Pietro Catauro.
They will be beautiful evenings of popular music, from pinch of Salento to Calabrian organs, passing through the Tarantella of Paternopoli and the Canti della Terra of Pomigliano d'Arco.
Admission will be free and free, but contingent, so booking is necessary.
The program of the Festival
Saturday August 8 2020
Belvedere, 21pm
Core de Villani (Salento / Puglia)
Songs of women land and salt
by and with Anna Cinzia Villani, voice, accordion, domestic percussion and the extraordinary participation of Zaira Giangreco, tambourine
Porta di Mezzo, 21pm
The Muse of the Mediterranean (Calabria)
Tradition and innovation seasoned with "rose"
Antonio Grosso, accordion | Ciccio Nucera, barrel organ and tambourine
Sunday August 9 2020
Belvedere, 21pm
Ancient Rareca (Pomigliano d'Arco / Campania)
I sing to the earth
Dario Mogavero, voice and frame drums
Raffaele de Luca Picione, diatonic organs
Peppe Copia, classical guitar, swing guitar and baroque guitar
Fabio Soriano, recorder, transverse flute, ciaramella, tarota, reed flute, voice
Porta di Mezzo, 21pm
The virtuosi of Tarantella (Paternopoli / Campania)
Cristiano Giuseppe, accordion | Claudio, Moschella, tambourine | Nicola Meluzo, clarinet | Angelina Biancardo and Antonio Boccella (called 'Fuoco'), dances
Monday 10 August 2020
Belvedere, 21pm
Petit Ensemble MusiCapodimonte (Naples / Campania)
Night of San Lorenzo in Capodimonte
Aurora Giglio, voice | Gianni Migliaccio, guitar | Paolino Coppeto, mandolin | Vittorio Cataldi, accordion and violin
The traditional candle light concert on the "Night of San Lorenzo" on the Belvedere of Capodimonte with the Petit Enseble by MusiCapodimonte.
It is advisable to bring a towel to sit on the grass, keeping the distance of at least one meter from other people. A mosquito repellent is also recommended.
Information on the Festival of Popular Music of Southern Italy
When: from 8 to 10 August 2020
Where: Real Bosco di Capodimonte, Porta Piccola - via Miano 2
Price: free, but reservations are required
Reservation: 342 11 16 937 | info@gabbianellaclub.it