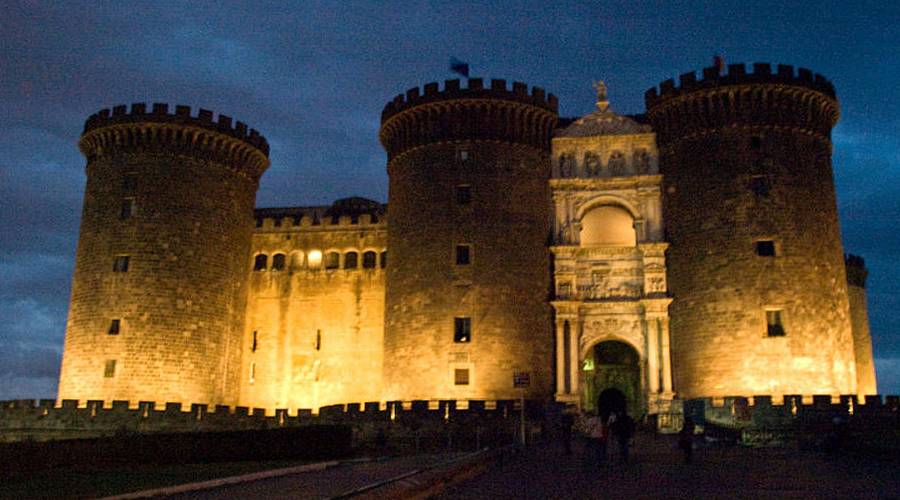 At the Maschio Angioino in Naples part Ridere 2019, the festival of comic theater, cabaret and music.
From the 9 25 August 2019 al Maschio Angioino the 29 edition of Laugh, Festival of comic theater, music and cabaret.
Many and varied artists invited by Teatro Totò to this 2019 edition. there will be, for example, Ciro Ceruti, Natale Galletta, Massimiliano Gallo, Francesca Marini, Emilio Massa ...
The artistic direction is by Gaetano Liguori.
The tutelary deity of the event, and it could not be otherwise, is nothing less than Prince De Curtis, an unreachable and unavoidable model for those who want to make people laugh under Vesuvius and beyond.
The Laughing Program
August 9 2019
Cino Ceruti
The perfect storm
10 August
Edda Cioffi
Once upon a time the Festival
11 August
Christmas Galletta
12 August
Massimiliano Gallo
All because of the moon
13 and 14 August
Francesca Marini
The mind returns ... Mina tribute
15 August
Emilio massa
The Sibyl's grimace
16 August
Gigi De Luca
The imaginary cuckold
17 August
Rosalia Porcaro
Women
18 August
Lino D'Angiò Show
20 August
Salvatore Gisonna Show
21 August
Simone Schettino
The best of…
22 August
Totò Comic Show
Ugly dirty and bad
23 August
Ciro Esposito, Ivan Boragine, Salvatore Catanese
Sotto lo stesso tetto
24 and 25 August
Diego Sanchez
All women with me ...
Tribute to Massimo Ranieri
Information on Laughing at the Maschio Angioino
Where: at the Maschio Angioino
When: from 9 to 25 August 2019 (no 19 show in August)
Timetable: from 21,30
Prices: from 10 to 15 euro
For info see the Facebook page of the event or site of the Totò Theater | Box Office Totò Theater - Tel. 081 5647525 hours 10.00 / 13.00 | Maschio Angioino box office - Tel. 351.1736873 hours 17.30 / 19.30
[Votes: 3 Media Rating: 3.3 / 5]