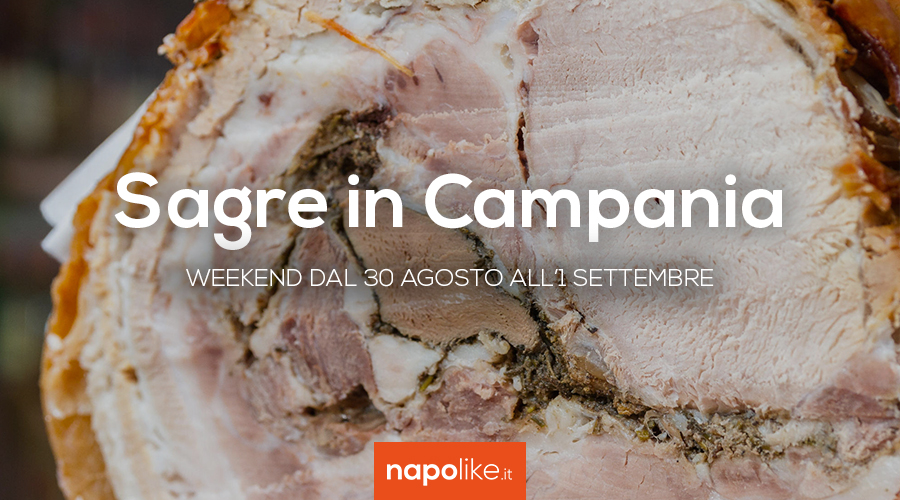 Porchetta, buffalo, wild boar and hazelnuts are just some of the exquisite protagnisti of the festivals in Campania during the weekend from the 30 August to the 1 September 2019!
La Campania and its provinces are always full of delicious gastronomic appointments during the summer and weekends are the best time to participate in some of the many festivals scheduled. During the weekend from 30 August to 1 September 2019 there are some festivals and parties that will make you lick your chops.
In Montecorvino Rovella takes the Festival of porchetta and lagane and chickpeas, while in Gaiano di Fisciano there is the hazelnut and wild boar festival, two products much loved by the sweet tooth.
On the Naples seafront you can participate in the now historic Bufala Festwhile a Capaccio, near Paestum you can have fun with the Street artists festival.
A marcianise, new edition of Blues Festival.
Le festivals in Campania at the weekend are below with all the details.