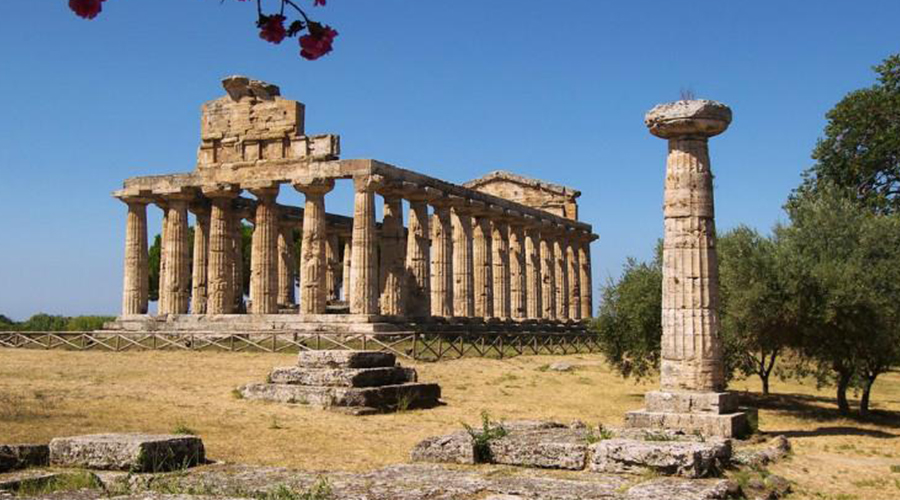 The Temples and the Archaeological Park of Paestum provide free admissions every Thursday evening for the whole 2019!
Thanks to the new provision of the Minister of Culture Alfredo Bonisoli, the Archaeological Park of Paestum has prepared free admission to the Temples every Thursday evening of the year 2019. It starts, therefore, from the 7 March and, from then on, every Thursday from the 18.00 19.30 you can enter the archaeological area without paying the ticket.
This initiative is part of the project "I go to the museum"Which provides for a reform of the days ad free entry in state museums, which for some years have fallen every first Sunday of the month. In fact, with the new decree of Bonisoli, the free Sundays remain in the low season months, from March to October, but each structure has the possibility to choose other 20 days during the year to be able to open their doors to the public for free.
These days can also be expected time slots with free admission, the important thing is that, in total, do not try the 20 days. Each museum, therefore, will decide when to drop them and the Archaeological Park of Paestum has decided to use an hour and a half a week, on Thursday. A wonderful opportunity to visit the Temple of Athena, the Temple of Neptune and the Temple of Hera.
Information on free admissions to Paestum
When: from 7 March 2019, every Thursday of the year
Where: Via Magna Grecia, 919 - Capaccio (SA)
Price: free entry from 18.00 to 19.30