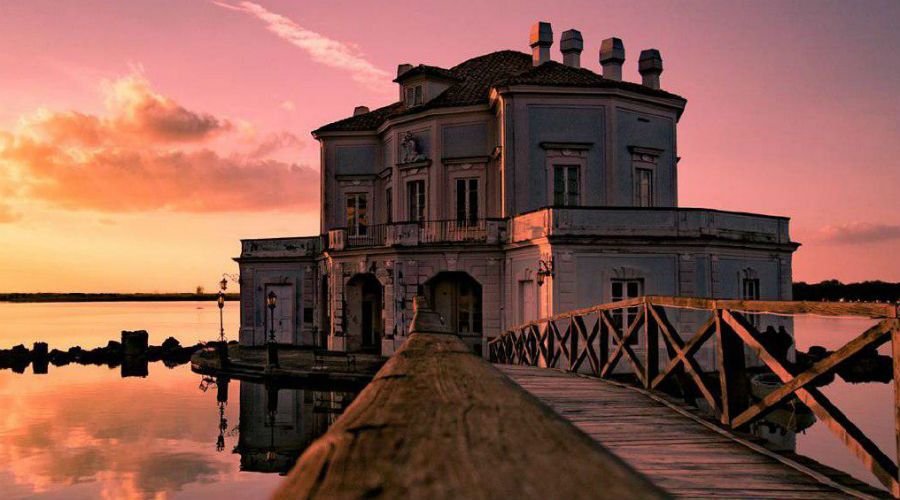 Special guided tour at sunset in the suggestive Casina Vanvitelliana in Bacoli and at the Colombario del Fusaro!
Sunday 13 September 2020 at 17 pm a special guided tour of the beautiful will be organized Casina Vanvitelliana in Bacoli and at the Colombario del Fusaro, an ancient funerary complex.
Organized by the Addovà Association - Tour Naples & Surroundings, the guided tour at sunset will allow you, against the backdrop of a breathtaking landscape, to visit one of the most beautiful structures in our area.
To participate is booking required to ensure the necessary social distancing among visitors, which for each shift will be a maximum of 20. Obligation to wear a mask and disinfectant gel to sanitize hands.
The Casina Vanvitelliana and the Colombario del Fusaro
La Casina Vanvitelliana
Strongly desired by Ferdinand IV of Bourbon ed Built by the architect Carlo Vanvitelli, son of Luigi Vanvitelli, the Casina Vanvitelliana is an elegant hunting lodge located on an island of Lake Fusaro in Bacoli.
The charming property is connected to the mainland by means of a wooden jetty, the strategic position and the elegance of the Casina Vanvitelliana make it an evocative place that cannot be missed.
The Colombario del Fusaro
The Colombario del Fusaro, recently opened to the public, is a ancient funerary complex dating back to the XNUMXst century BC in the first half of the XNUMXrd century AD Located at the crossroads between Viale Vanvitelli and Via Virgilio, it contains burials for inhumation and cremation.
Information on guided tours at sunset
When: 13 September 2020
Where: Piazza Gioacchino Rossini, 1 - 80070 Lago Fusaro Bacoli, Na
Hours: appointment at 17:30, at the entrance of the Casina. Guided tour starts at 18:00
Price: € 12
Contacts: Reservation at: 3711300813