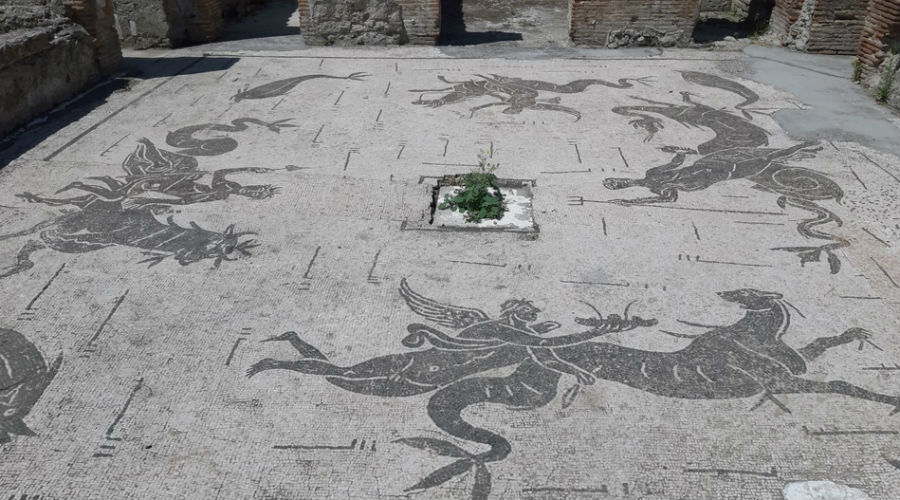 In January 2020 the appointment with free guided tours to the Roman Baths of Via Terracina in Naples is renewed!
The appointment is renewed also for this month with free guided tours to the beautiful ones Roman Baths of Via Terracina in Naples, with two fantastic encounters Saturday 11 and Sunday 12 January 2020. There will also be a date Sunday January 26.
Located in the University precinct, near the cemetery of Fuorigrotta, the beautiful Thermal Complex is really interesting to visit thanks to the presence of fascinating mosaics and remains of houses.
The term
The plant probably dates back to the first half of the XNUMXnd century A.D, articulated on several levels, it was fed by the Serino aqueduct. The small spa complex, built along the road that led from Neapolis to Puteoli, today preserves the entire system of feeding the warm environments, in addition to the decorative mosaic flooring.
How to reach the spa
The entrance to the archaeological site is located on Via Terracina in front of number 429. If you want to reach the complex by public transport:
Metro line 2 for Campi Flegrei or Ferrovia Cumana for Mostra, both stops about 1 km from the complex (exiting the stations, go along the stadium on the left and take via Marconi, the RAI road, until you reach via Terracina: the site is found immediately on the right).
ANM service: from Piazza Garibaldi, line 151 with stop outside the entrance of the Mostra d'Oltremare (Piazzale Tecchio - Mostra). Line frequency 18-21 minutes.
By car the complex is easily accessible from the Tangenziale di Fuorigrotta exit, with the possibility of parking in the area.
Information on free visits to the Terme di Via Terracina
When: 11, 12 and 26 January 2020
Where: Roman Baths, via Terracina, Naples
Hours: shifts from 10.00-11.00-12.00
Price: free admission