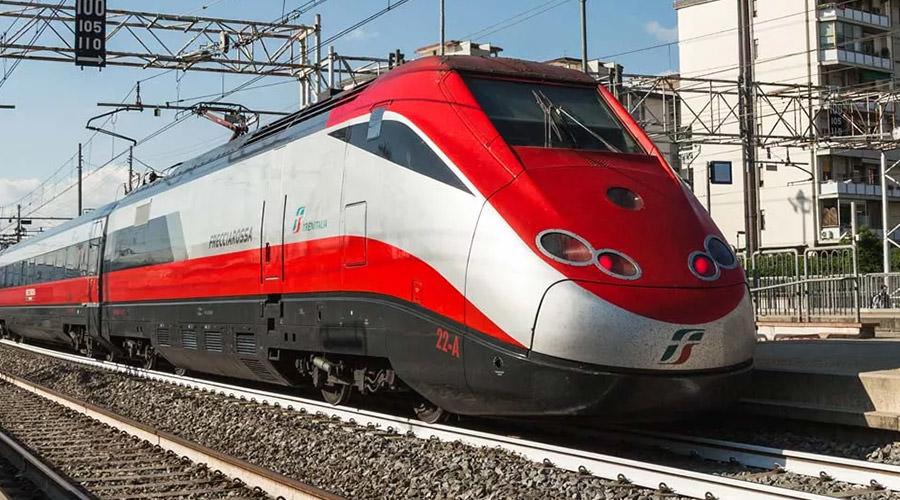 Trenitalia and Italo have decided to make their high-speed trains travel using 100% of the seats.
Update: from 1 August the Minister of Transport Roberto Speranza had Trenitalia and Italo head back by issuing an order that obliges to respect social distancing (trains cannot travel at 100% of capacity).
We must not let our guard down and we must enforce the rules in force for some time and, therefore, it is mandatory to keep the interpersonal distance of at least 1 meter.
***
From Friday 31 July 2020 the long-distance trains of Trenitalia and Italo will return to travel 100% of their capacity, given that the conditions that were envisaged by the Prime Minister's Decree of 14 July were fulfilled.
Indeed, i Frecciarossa, the Frecciargento and the trains Italo they can avoid making travelers sit at alternate seats because, according to the DPCM, among the respected conditions, there are those that require temperature measurement of passengers, the control ofSelf-declaration where everyone declares that they have not been in contact with Covid positives and the obligation to wear the mask with replacement every 4 hours.
Furthermore, the Ministry of Infrastructure and Transport (MIT), speaking of the derogation from the one-meter spacing adopted by Trenitalia and Italo, said that it is allowed on condition that theair on board is renewed continuously, that i flows are vertical e and make sure that the doors of ascent and descent always remain open during the stops and that, precisely the ascents and descents, must be regulated individually. In addition, i places must be assigned and never changed during the trip.
Of course, everything could change again in the coming days if the situation of the infections were to worsen and if there were new indications from the Government.
Government concerns
In any case, the first scientific declarations of concern come from the Government's scientific-technical committee decision was taken without asking the Committee for an opinion same. In fact, in the coming days there will be a meeting with the MIT in which we will express ourselves contrary.
The DPCM will be in force until August 8, but this being the case we do not know if this Trenitalia and Italo decision will last until that date, also because another one will be issued.