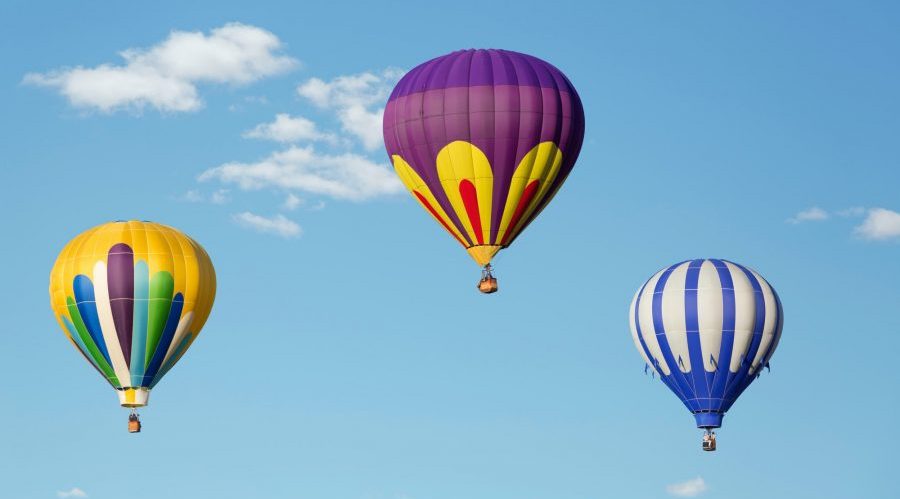 Also this year the Mongofliere Festival takes place in Paestum with the possibility of free or bound flights!
A Paestum returns the International Balloon Festival from 10 to 18 October 2020, although this year, of course, all anti-Covid regulations must be followed for the safety of all participants. In fact, it will be mandatory to wear a mask and keep the distance of 1 meter.
As with every edition, you can admire the flight of beautiful and colorful hot air balloons above the suggestive scenery described by the temples of Paestum and visitors will be able to participate by choosing between free flight and bound flight.
Definitely a unique and very suggestive experience.
The bound flight
As regards the bound flight, the balloon, which will remain safely anchored to the ground, will rise by about 20-25 meters allowing in any case to admire the temples from above. This is the least adventurous experience, for the less "brave".
Prezzi: adults 15 euros | children 10 euros. They can be purchased directly in the area.
Free flight
On the other hand, those who want to experience an extra thrill can choose the free fly for a varied journey between 30 and 50 minutes starting from the archaeological area of ​​Paestum. Naturally, you will fly higher than in bound flight and the landing will take place in a large, flat and safe space. THE free flights must be booked.
Timetables: starting from 7.30 in the morning and, in the afternoon, from 16.30. The total duration between inflation, flight and landing is approximately 2 hours.
For the prices contact the organizers directly.
Music and events
Not only flights in mongofliera to Paestum because the days will also be enlivened by music and different types of events, such as performances by street artists. There will also be play areas for children.
Information on the Balloon Festival
When: from 10 to 18 October 2020
Where: Temples of Paestum
Prices and timetables: updating