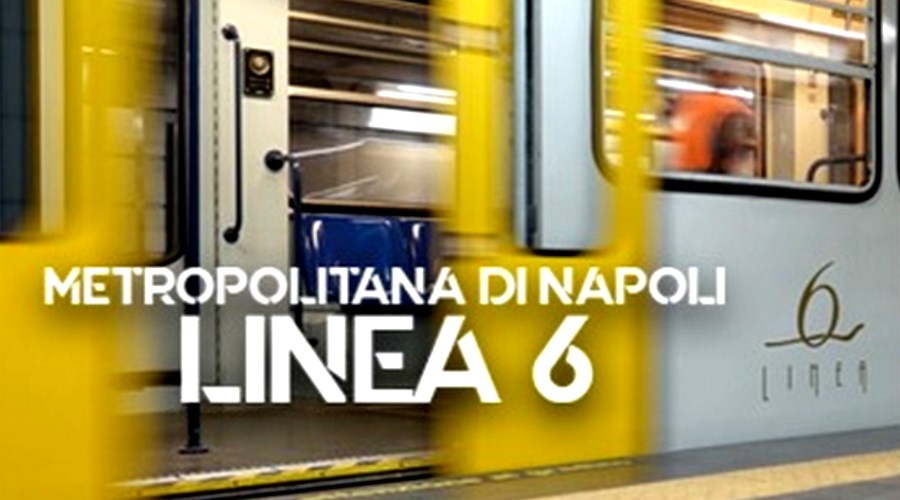 Line 6 of the Naples Metro will be active from 2021: the Hitachi project director, responsible for the work, ensures this.
The Naples Metro will see the complete activation of the Line 6 over the next year. The new line will connect the west area of the city with the heart of the city and, precisely, with the station of Piazza Municipio. We get the news from an article in Il Mattino.
State of play of Line 6
Line 6 will consist of 8 stations:
Mostra D'Oltremare
Augusto
Lala
Mergellina
Arco Mirelli
San Pasquale
Chiaia
town hall
In the Chiaia station work is currently underway for the station finishes after the conclusion of the purely structural works.
In the Arco Mirelli station work on electromechanical systems and on the preparation of the docks for passengers are still in progress, as they are in progress and nearing completion finishes.
The station San Pasquale has currently been completed, while the last station, that of Piazza Municipio it is still in the early stages of construction. It is currently being excavated on well (almost completed) and the construction of the technological systems necessary for the transit of trains.
Work on the cars
The cars that will make up the Line 6 trains will be equipped with plant upgrades and they will regulate the gear of trains. It's about systems e security which became necessary after the recent accident on Line 1.
The connection between Line 6 and Line 1
The work of the Municipio station will allow theinterchange between Line 1 and Line 6 directly on the quay, as is the case today in Piazza Cavour between Line 1 and Line 2 of the Naples underground.
Functional tests and opening to the public
Completed the works by 2020, the structures and cars must be subjected to "Functional tests and verifications by the Ministry of Transport" as specified by Giuseppe Molisso, project director of Hitachi, concessionaire for the construction of Line 6.
Once the functional tests have been passed, the system will obtain the clearance for approval to the public exercise, that is, it will be able open to the public.
At the beginning of 2021, the pre-exercise, that is, the preparation phase of the system for the actual commissioning. Within a few weeks from that moment, then in full 2021, Line 6 of the Naples Metro can be used by citizens in its entirety.
Instagram photo: @porcampaniafesr
Source: The morning